What to see in Georgia
Georgia is a country in the South Caucasus Mountains that offers almost everything one would hope for from a travel destination. A rich historical legacy provides travellers with almost unlimited options of cultural, archeological and historical tours. In terms of natural diversity, Georgia can be described as "a country that has it all" – snowy mountains, high mountain woods, lakes and rivers; wide valleys, green hills and semi-deserts; and of course, the Black Sea coast. The challenge is deciding what to fit in during your trip.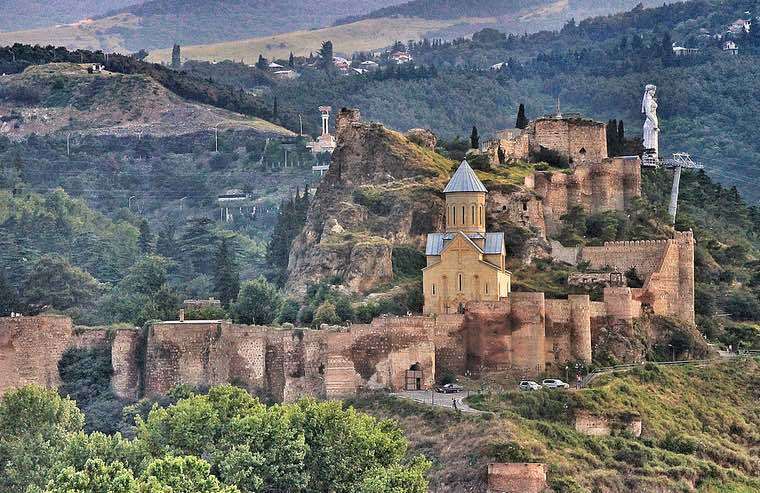 The architecture of Georgia's capital city, Tbilisi, is a major highlight. The Narikala Fortress above the old town is impossible to miss. Mount Mtatsminda, home to St. David's church, the Tbilisi Pantheon, TV tower and Bombora amusement park, is easily accessible via a century-old funicular railway. Walking around Tbilisi is a tour of its own.
Nestled between high hills and mountains, Tbilisi provides great options for those looking for short hiking experiences. Each hiking trail around Tbilisi offers magnificent views over the capital.
A trip to Georgia's eastern region of Kakheti is an absolute must in order to discover one of the major local traditions, winemaking. The climate and location of the Alazani Valley provide ideal conditions for hundreds of different grape varieties. Coupled with Georgian traditional winemaking method, a unique and flavorsome organic wine is born here.
Telavi, the central town of Kakheti, is the former home of an ancient ruling dynasty and still houses the remains of its main fortress, BatonisTsikhe. Rehabilitation works of the fortress were finished in 2018, and visitors are now allowed inside. A true gem of the Alazani Valley is the Zegaani monastery– its forest location creates a magical and unforgettable atmosphere.
Kakheti, as with most Georgian regions, is also a destination for those seeking eco tour experiences. Lagodekhi and Vashlovani national parks, and the David Gareja semi-desert provide this, each being very different from the others.
Pursuers of sustainable and responsible travel can find several options in Georgia. The local people of Kakheti, Samtskhe-Javakheti, Samegrelo, Guria and Adjara regions are ready to welcome guests with a higher level of environmental and cultural awareness. Farmers, cheese- and honey-makers, tea and tangerine growers, artisans and small hospitality entrepreneurs are all keen to share their products.
Travel to the Adjara region is like a visit to a country within a country. The Batumi Botanical Gardens is rich in biodiversity, and perched on a cliff above the Black Sea, affords amazing views beyond the foliage. Adjara is also home to a few indigenous wine varieties like Chkhaveri. And for travelers seeking to enjoy nature, the places like Makhuntseti waterfall, Machakhela Protected Areas and Mtirala National Park are on offer.
And of course there's Batumi, the central city of Adjara. A mix of old and modern architecture, the sea coast boulevard and the local version of khachapuri (called adjaruli), probably the most internationally-famous Georgian dish.
Samtskhe-Javakheti is largely underestimated by many visitors. And although the sights, like the picturesque Vardzia cave town, or the Rabati fortress in the town of Akhaltsikhe are relatively popular and known, there is much more to visit, see and enjoy in this wonderful area.
The oldest working synagogue in Georgia is in Akhaltsikhe; the golden dome of what used to be the Akhmadiyya mosque is also there, as well as numerous Christian churches and monasteries. But one of the true gems is Sapara monastery, about a 30-minute drive from the town center. A relatively short hike or a four-wheel-drive will take you from the village called Ota to the Shoreti monastery hidden in the Tetrobi natural reserve.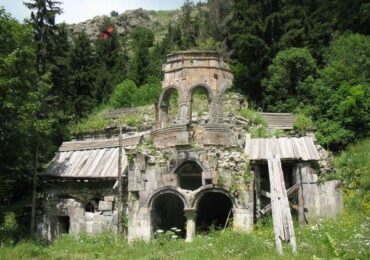 Traveling to Georgia is also a great option not just to have a cultural and holiday retreat, but also to improve your health. Healing mineral waters, along with high mountain forests have made places like Borjomi, Bakuriani, Sairme and Abastumani true health resorts. You can pamper yourself with a week receiving health treatments and alternate them with long walks in the high mountain pine-tree forests.
A tour to Georgia will take you through cities and towns where an ancient past coexists with an ever-growing contemporary lifestyle. Mtskheta is the old capital, a small town right next to Tbilisi, where Christianity was named a state religion in as early as 337 AD. Its old town is home to the country's biggest church, Svetitskhoveli, and boasts craftsmen, merchants, cafes, wine cellars and shops.
The city of Kutaisi – the second largest in Georgia. It is now a regional hub for budget airline Wizz Air, which connects Georgia with a number of major European cities. Kutaisi is a great base destination for those wishing to explore Martvili and Okatse Canyons, Prometheus Cave, Motsameta and Gelati churches; or have a retreat in one of the Tskaltubo sanatoria or the water town of Sairme.
There's so much to see, do and enjoy in this small, yet incredibly diverse country. Whatever takes your fancy, be it history, adventure, mountains, seaside, natural wonders or human endeavour – there's something for everyone. With amazingly delicious food and wine, and cultural heritage featuring incredible music and dance, your trip to Georgia is sure to give you a lifetime of memories.