The key to visiting Rustavi is to have the correct expectations.
While it might not be a vibrant city, it has a distinguished authenticity as well as a promising future.
The city of Rustavi is in the Kartli Region and is only a 25-minute drive from Tbilisi. A former fast-paced industrial city, it is filled with Soviet architecture and abandoned factories.
Rustavi is divided into the old and new part of the city by the Mtkvari River and most things can be visited on foot, bike or using local transport.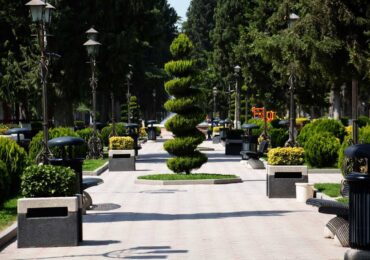 What to See in Rustavi:
Rustavi Museum of History –The city has been around since the 4th century, but was under intense development during Joseph Stalin's era in the Soviet Union. , In the old part of the city, entrance and tour costs only 4 GEL.
Rustavi Park of Culture and Rest – A great place to relax, watch the fish in the pond and ride your bike or play football. The park has lots of space and is very well-maintained. You can also walk up to the fortress area of the park, which dates to the 5th century AD.
Rustavi Fountains – In front of the newly-renovated City Hall Square. The colorful, dancing fountains are a treat, especially at night. This is the newer part of the city and there are many new buildings to discover in the area.
Caucasus Auto Trade Center – If you are interested in cars, make sure you visit the Caucasus Auto Trade Center, the largest car market in the Caucasus. It is also close to the licensing and registration administration area.
Rustavi International Motorpark – A racing venue which hosts many events each year. You can call ahead and ask if they have any events for the period when you will be visiting Rustavi.
Bolnisi Sioni – If you are looking to wander out a bit from the city, the oldest church in Georgia is some 8km from Rustavi. You can also visit the David Gareja cave monastery complex,  which is 25km from town.
Best Time to Visit: Spring and fall.
How to Get There:
bus
marshrutka (minibus)
taxi
Getting around inside of Rustavi is also very easy since public transport is good and many places are accessible on foot.