The beautiful region of Racha is nothing short of wondrous.
Known for its beautiful nature, hospitality, delicious food and amazing mountainous forests, Racha is informally divided into three parts: lower, upper and mountainous.
Each area offers distinctive sights to see and enjoy.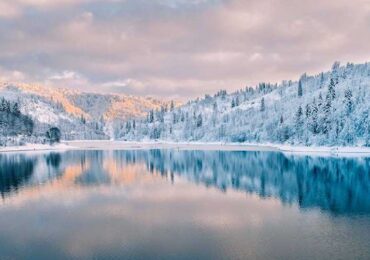 What to See in Racha:
Oni – While it might be your goal to wander all over Racha, it is a good idea to choose one place as your home base and take day trips to the surroundings. The ideal place for this is Oni, the administrative center of the municipality. The guesthouse Gallery is family owned and all the furniture and inside design is handmade and painted. They offer many services such as free bike rental for getting around the town, meal plans and excursions to different sightseeing areas. Be sure to see the synagogue and Archeological Museum.
Ambrolauri – Known for its amazing wine routes and local wine "Khvanchkara". There are a couple of wineries in the area which offer tours as well as dining and wine tasting. Ambrolauri is also abundant in beautiful nature. There are many hikes and waterfalls to visit. One example is Tkhmori waterfall (Shareula waterfall), which is a good place to swim. Whitewater rafting is offered on the Rioni River.
Shaori Reservoir – The largest lake of the region is in the Ambrolauri municipality and is a great place for a picnic and scenery.
Nikortsminda – A village close to Ambrolauri, known as one the most beautiful in the area. It features a church with distinctive façade decorations and old frescoes.
Shovi – One of the most unique resorts in Georgia. It is 1,650 meters above sea level and is considered an alpine resort. It is also known for its amazing mineral waters, which apparently have extraordinary healing properties. The Sunset is a newly-built hotel in Shovi which offers excellent services.
Local Cuisine – Trying the local food of Racha is a must to feel the real spirit of the region. Make sure you try Lobiani (Bean Bread) and Rachuli Lori (local ham).
Best Time to Visit: Summer.
How to Get there:
While it is possible to take a bus to Oni, it is not recommended since the travel time can take up to 8 hours and the roads are not in the best shape.
Therefore, it is best to either rent a car in Tbilisi or take a marshrutka (minibus) from Didube (Tbilisi).