The Tbilisi Puppet Museum is a magical wonderland in the heart of Old Tbilisi that focuses on the cultural and theatrical performance of puppetry. By employing many different kinds of puppets, toys, and dolls, the artistic performance comes alive and creates a very magical moment.
The exhibits reveal the story of Georgian cultural achievements, traditions and customs, through the many exhibits and performances. The Puppet Museum is also one of the most unique museums in Georgia in that regard.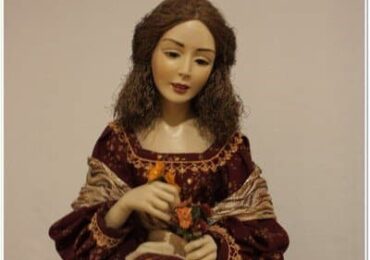 History:
The Tbilisi Puppet Museum was originally founded in 1937 by a famous children's writer and teacher Tinatin Tumanishvili. It started from the author's donations. Tinatin gave many toys, dolls, family items and books from her personal collection. Later, when the Museum started gaining traction, the Georgian government granted it a special decree to operate, at first as a nursery school.
At the time, there was no such thing as a "Georgian doll". So, with the help of some young and talented artists and engineers, Tinatin helped bring the idea alive and kick-started the whole museum. The original national doll characters remain one of the most important exhibits in the museum.
Towards the end of the 20th century, the museum was robbed and did not operate for 16 years. It re-opened again in 2008 and since then, has become an even bigger and more popular attraction.
Overview:
With the help of a master constructor, Raphael Begtabegishvili, Tinatin began to her vision, creating an original cast of dolls. Together, they created unique and musical dolls. Dolls such as "Marine", "Group of women with Chonguri" (a Georgian folk musical instrument), "Georgian dancer" and more were the first of their kind. All of these toys and dolls are uniquely Georgian, and manage to relate the cultural achievements of not only art, but also music and the daily lives of Georgian people.
The Puppet Museum now also holds dolls and toys from other countries. It boasts items from India, China, Japan, and several European countries. In total, up to 3,000 pieces. 
What to see:
For anyone interested in puppetry, the Tinatin Tumanishvili Puppet Museum is definitely a must-see.
There are more than 3,000 exhibits from the 19th-20th centuries and from many different countries. These include dolls, puppets, very detailed and complicated mechanical-musical pieces, doll parts, and more. The original cast of puppets is still there as well.
The museum also frequently organizes exhibits of modern Georgian artists, history lessons, theatrical puppet performances and more.
General information:
The museum is open from Tuesdays till Sundays, from 11am to 6pm.
Located at 17 Ioane Shavteli St, the building is close to Baratashvili Bridge and the entrance of is marked with "dancing statues".
How to get there:
The easiest way to get there is through the subway to Liberty Square and then walk.
Taxi.