Svaneti is one of the most remote areas in Georgia, making for has a distinctive culture and language. Its authenticity has been preserved.
The region is famous for its Svanetian towers, which were mainly erected in the 9th-12th centuries for protection against foreign enemies, as well as rival local families.
Svaneti is also home to 10 of the highest peaks of the Caucasus Mountain range and is proudly a UNESCO World Heritage Site.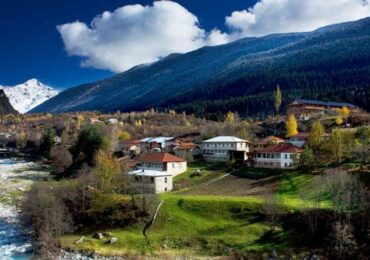 What to see:
Svaneti Museum of History and Ethnography – The Svan culture is distinct from other parts of Georgia. The museum will give you a good understanding of the local culture in order to fully appreciate all the historical monuments. The museum was founded in 1936 and is home to some very interesting and important artifacts from the region.
Mestia – It is advisable to start your trip in Svaneti at Mestia. At 1,500 meters (4,921 feet) above sea level, it has numerous beautiful hiking paths as well as a newly-renovated town center. A popular ski resort in the long winter.
Ushguli – Village  some 2,200-meters above sea level and considered the highest inhabited settlement in Europe. It is also home to incredible Mount Ushba, one of the most beautiful peaks in the Caucasus.
View of Tetnuldi Mountain – Svaneti is home to the highest restaurant and hotel in Georgia at Mount Zuruldi. You can dine and enjoy breathtaking views of Tetnuldi and the Caucasus Mountain Range. In order to get there, you need to drive to Hatsvali from Mestia and then take a long cable car.
Explore local villages – The hiking in Svaneti can be difficult, however it is not the only way to explore the region. Hop on a minibus from Mestia to tour neighboring villages such as Mazeri, Mele, Lentekhi, and Soli. This will give you a good, authentic feel of everyday life in these beautiful mountain villages.
Svan Cuisine –Make sure you taste the local dish Kubdari (a type of meat pie) and Svanetian Khachapuri.
Best Time to Visit Svaneti: Year-round, depending on your interests – skiing, hiking, touring etc.
How to Get to Svaneti:
Flight from either Tbilisi or Kutaisi (weather permitting)
Car
Taxi
Marshrutka (minibus)