A small town in the Samtskhe-Javakheti Region of Georgia, Abastumani is a real hidden gem. While the infrastructure might still be a work-in-progress, its natural beauty and spa climate makes sure that all guests are left pleased with their visit. It is about a 5-hour drive from Tbilisi, or approximately 2-hours from Borjomi.
Abastumani is frequently divided into two main parts, the village of Abastumani and the upper region where the Observatory is located. A cable car connects these two areas.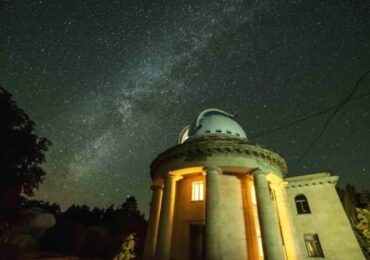 What to see in Abastumani
Astrophysical Observatory –An enclosed territory which has two hotels, although not fancy, high among the pine trees and nature. There are great trails to hike and the serenity is a real treat. The best part is the Observatory which you can visit on a clear night and see the stars and sometimes even a planet. It's far away from any roads and there are basically no cars, so kids can safely run aroundThe Sakalmakhe – A trout breeding pool with a restaurant next to a small lake, where it is possible to rent a boat. There is also some additional entertainment for children such as a trampoline, slides and swing. The sakalmakhe is about 10 minutes' drive from the town center, so it is recommended to take a cab, or a tourist open bus is often available and fun.
Rabati – The Rabati Castle is the most frequent stopping attraction on the road towards Abastumani, in Akhaltsikhe. This newly-renovated fortress houses lovely gardens, a museum, cafes, a church, mosque and many more brilliant and interesting things to discover.
The Best Time of Year to Visit: Summer.
How to Get there:
Marshutka (minibus) or bus.
The best way to get from the village to the Observatory by cable car.