Shilda Winery, some 6 hectares on the southern slopes of the Caucasus Mountains just half-an-hour from Telavi, is equipped with state-of-art French and Italian equipment, yet still preserving ancient and unique Georgian wine-making techniques. The company's mission is to maintain the highest quality of wine through a harmonious blend of centuries-long traditions and the latest innovations. During tours, visitors explore the history and techniques of traditional wine-making, and visit the halls with Qvevri, oak barrels and cisterns.
Although the Shilda Wine Company was established as recently as 2015, it has already achieved success.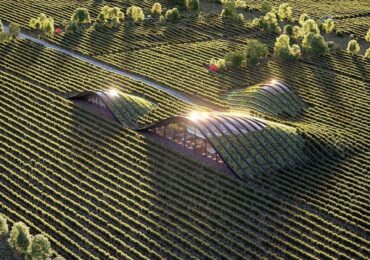 Alongside the wide range of white and red wines, including rare species of Usakhelouri and Kvanchkara, they also produce Rkatsiteli, Mtsvane, Kisi, Saperavi and Khikhvi, as well as brandy and chacha. Apart from owning vineyards across Georgia, the company buys additional grapes from smallscale growers.
Shilda Winery is known for its unique label design. The company's officials understood the spiritual connection between wine and the Georgian land, and imprinted beautiful landscapes by famous painter David Kakabadze on every bottle of their company, bringing art and wine together.
General Information
The tour to the Shilda Winery must be booked in advance in the Tbilisi Office of the Wine Company at 106 T. Tabidze Street, Tbilisi, Georgia.
Best time to visit the Chateau Shilda Winery: September – Late October.
How to get to the Shilda Winery
Tbilisi – Telavi (100km)
Telavi – Shilda Winery (25km)