For John Wurdeman, the founder of Pheasant's Tears Winery, wine has a soul comprising place, history, nature and attitude between vine and man. A fusion of ancient traditions, centuries-long history, unique culture and endless creativity form Pheasant's Tears Winery.
Located in beautiful Sighnaghi, Kakheti, Pheasant's Tears Winery specializes in wines made in Qvevri –an amphora-like clay vessel buried in the ground, where the even temperature ensures the high quality of the wine. The Qvevri method is endemic to Georgia. The Qvevri used at Pheasant's Tears vary in age, with the oldest from the 19th century.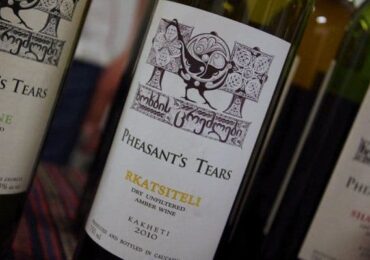 Pheasant's Tears holds various vineyards in Kakheti, the main wine-making region of the country, ensuring a wide range of red, white and orange wines. Some of the Rkatsiteli (dry white) wines have been named as the best under $50 by Bloomberg. The high quality of Pheasant's Tears wine is ensured by the logistical approach that the company stands on since the cellars are built directly in the vineyard, ensuring the least damage possible and cutting the transportation time after the grape harvest.
Pheasant's Tears Restaurant is not only about delightful food, but also music, fine wine, toasts, and family. The familiar attitude between workers and guests distinguishes winery from its counterparts, resulting in a lovely attitude towards wine.
Best time to visit the Pheasant's Tears Winery: September – Late October.
How to get to the Pheasant's Tears Winery
Tbilisi – Sighnaghi (100km)
Telavi – Sighnaghi (50km)
Pheasant's Tears Winery on the map