Acknowledged connoisseur of wine Zakaria Jorjadze was one of the first wine entrepreneurs. In 1885, he established the company Eniseli Bagrationi around his family lands in Eniseli, Kakheti.
In Russian Imperial times, the nobility would gather at Eniseli Chateau to discuss politics, literature and art. The iron gate of the chateau, ornamented and coloured cerulean blue, was tailored to horse carriages – transport solely used by the upper classes. A luxurious black carriage with a leather ceiling, owned by the Jorjadze family, is on display at the chateau.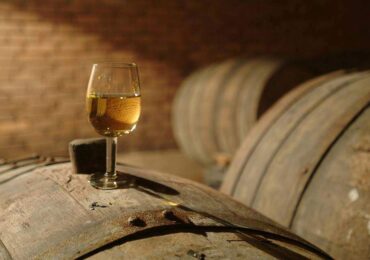 Once the Soviet regime was established, the chateau was nationalized. However, wine-making at Eniseli Bagrationi was not abandoned, but prospered. Production ceased in the 1990s, but was rapidly revived in 2004 by descendants of Zakaria Jorjadze. The company now produces white and red wines, brandy, sparkling wine and the ethnic Georgian high spirit drink, chacha. Exports are shipped to such countries as Russia, Ukraine, Poland and China.
Eniseli Bagrationi Winery is in the village of Eniseli, just a few kilometers away from Gremi Monastery. Visitors will find a cozy hotel and beautiful gardens with trees over 200 years old. The small vineyard, where several species of white grapes are cultivated is also part of the chateau.
The warm family atmosphere around which it was originally built can still be felt today. It's where the Russian Empire meets the USSR and sovereign Georgia; where a 200-year history is reflected in the tannin and flavour of the wine.
Best time to visit Chateau Eniseli: September – Late October.
How to get to the Eniseli Bagrationi Winery
Tbilisi – Telavi (100km)
Telavi – Chateau Eniseli (25km)
Eniseli Bagrationi winery on the map