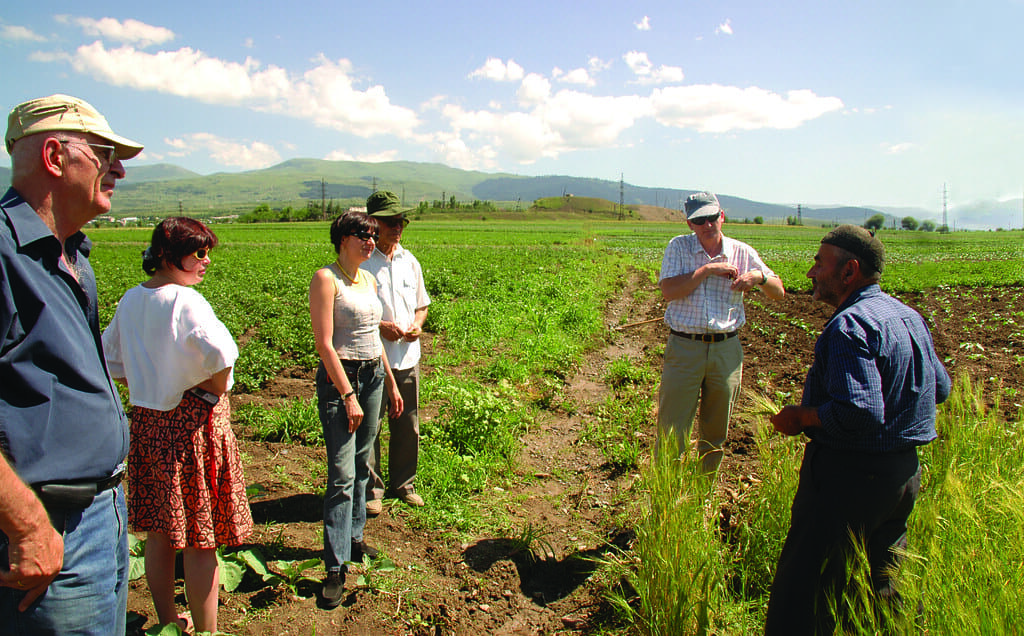 Time for local tours in Georgia
Local tours in Georgia is, first of all, a way to rediscover the country you live in. To see places, you haven't been to yet. To get that authentic experience you heard so much about. And! It is hugely important way of supporting local people involved in tourism. By taking a local tour in Georgia now – you are choosing to be part of a growing global community of responsible travelers.
---
What does Georgia have to offer that is special / unique to people already living here?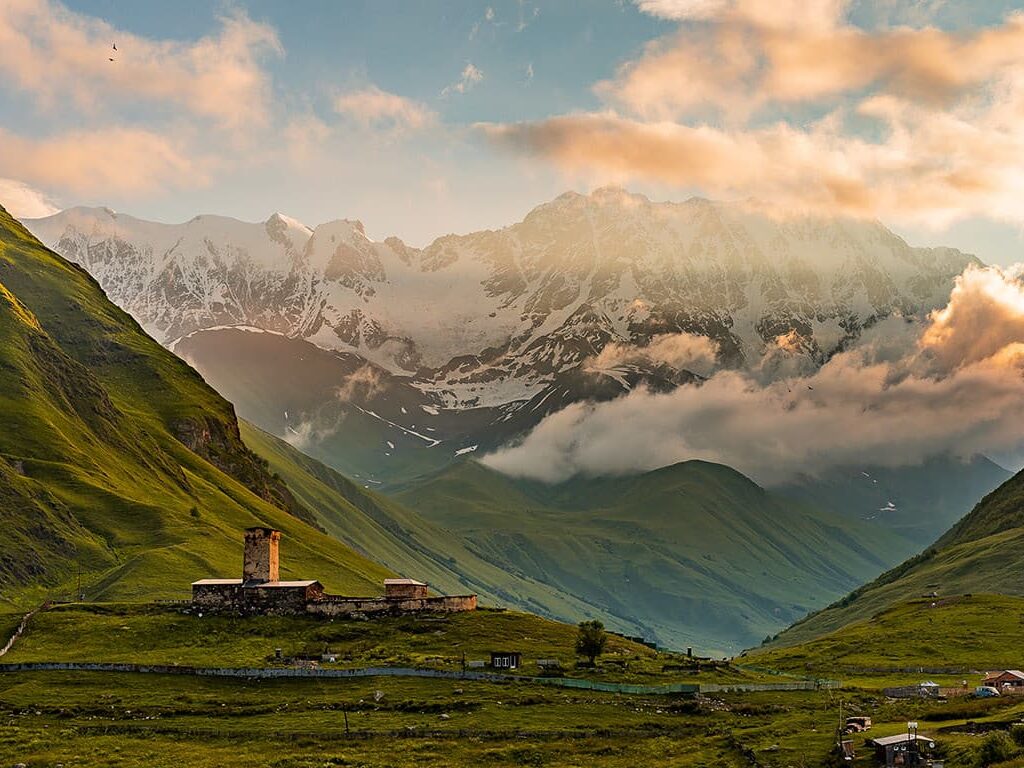 We all know that Georgia's rich history provides travelers with almost unlimited cultural, archeological and historical tour options. In terms of natural diversity, Georgia has it all – snowy mountains, high mountain woods, lakes and rivers; wide valleys, green hills and semi-deserts; and of course, the Black Sea coast. The challenge is deciding what to fit in during your trip.
Sustainable tourism
Pursuers of sustainable tourism and responsible travel have several options in Georgia. The local people of Kakheti, Samtskhe-Javakheti, Samegrelo, Guria and Adjara regions are ready to welcome guests with a higher level of environmental and cultural awareness. Farmers, wine, cheese and honey-makers, tea and tangerine growers, artisans and small hospitality entrepreneurs are all keen to share their products and hospitality.
Health tourism
Local tours in Georgia can also be health-oriented. Healing mineral waters, along with clean air have made places like Borjomi, Bakuriani, Sairme and Abastumani true health resorts. You can pamper yourself for a week receiving health treatments and taking walks in the high mountain pine-tree forests.
---
There's so much to see, do and enjoy in this small, yet incredibly diverse country. Whatever takes your fancy, be it history, adventure, mountains, seaside, natural wonders or human endeavor – there's something for everyone. With amazingly delicious food and wine, and cultural heritage featuring incredible music and dance, your local tour in Georgia is surely something to add to your experience of this country.
What type of sightseeing / experience is available for local travel?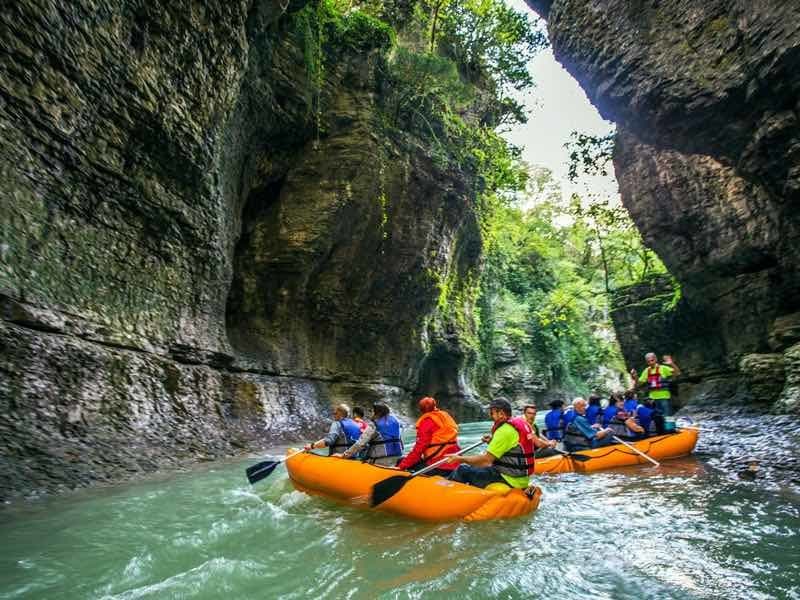 We offer a range of unusual Georgian experiences and hidden sites. Travelers may choose from a single day tour to up to a 4-day guided travel package. These consist of off-the-beaten-path itineraries and that can be quite challenging to arrange yourself. Our local tours in Georgia focus on experiences and locations that are not found in standard Georgian travel programs. Read highlights of some of them below:
Georgian farming experience
Learn and engage in local agricultural activities with one of our farm tours. See how local farmers make a living and discover what it takes for organic food in Georgia to make it to table. Farm or agri tourism and local farm stays are a relatively new but already popular travel concept. As well as individuals, this type of travel is ideal for families and corporate groups, offering unforgettable experiences as guests within a welcoming, family environment.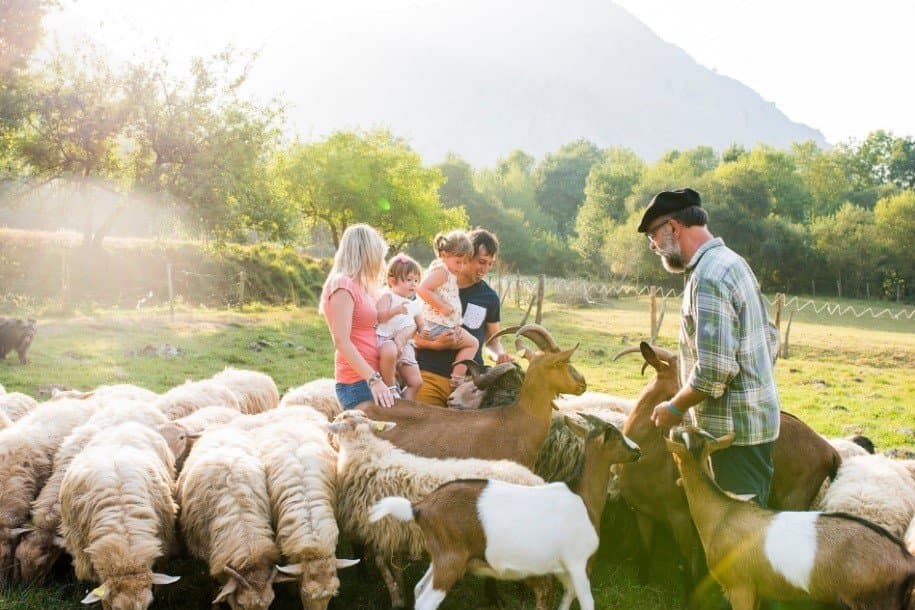 Organic tea masterclasses
Tea tours were trending, at least before COVID… And Georgia has one of the most ideally suited climates for growing high-quality organic tea in zones where disease and pests are limited. In most of the world's tea-growing regions tea is heavily treated with different harmful chemicals. Georgian tea plantations are well-aged (many are more than 50 years old) and seed-grown.
This adds complexity to taste and flavour. Additionally, colder winters reduce the tea growing season in Georgia to only seven months, which gives bushes time to rest and gather strength. This again enhances the flavour, especially in the spring. 
Check-out our latest #localoba tour that includes tea-harvesting activity: West Coast Georgia small group tour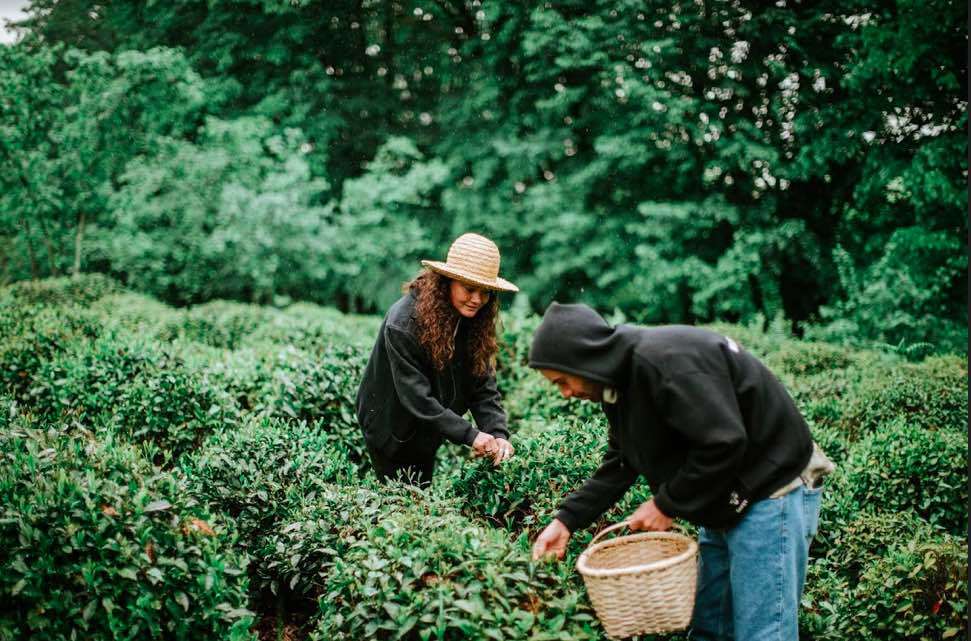 Biodynamic Georgian wine tasting
We've all tried Georgian wines and most probably visited local maranis. But we offer something really special from Swiss-Georgian winemakers who believe that even mobile phones signals interfere with their organic 'biodynamic' vines.
Discover for yourself how this soft (yes, you read this right!) qvevri-made wine is unlike anything you've already tasted. This is the ONLY winery in Kakheti offered on our local tours in Georgia, and something we hope will surprise our experienced Georgian wanderers.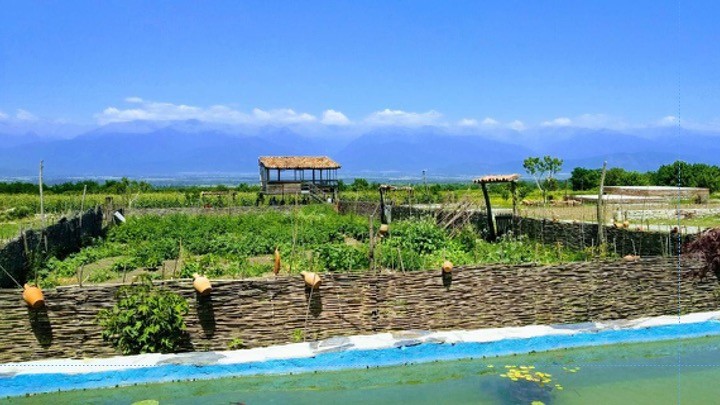 National Parks and Protected Areas trips
Many of us love Georgia for its nature getaways. Georgia's numerous national parks and protected areas make up 7% of the territory, and about 75% of them are covered with forests. We offer local tours in Georgia to protected landscapes, natural monuments and nature reserves such as Machakhela, Lagodekhi and Mtirala national parks.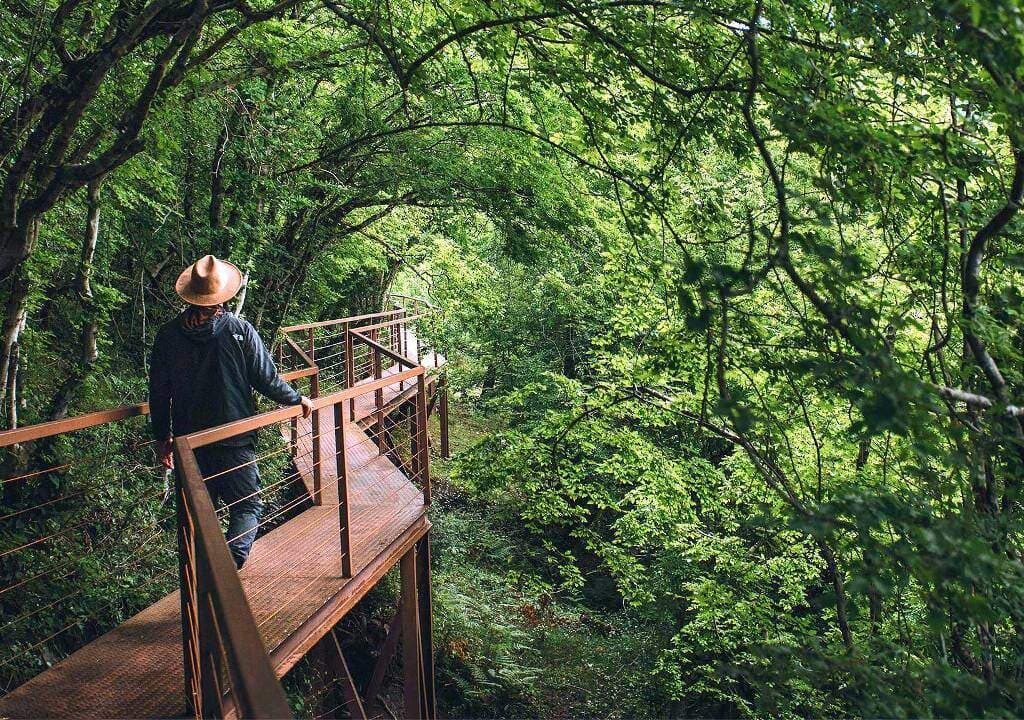 Eat with locals
Our local tours in Georgia are all about having original and authentic experiences, and food is one of the key ingredients to any of our trips. We craft itineraries to your gastronomic desires and choose locations on a farm-to-table principle: truly delicious meals specific to the Georgian region you're in, right next to the garden or farm that the food has been sourced from.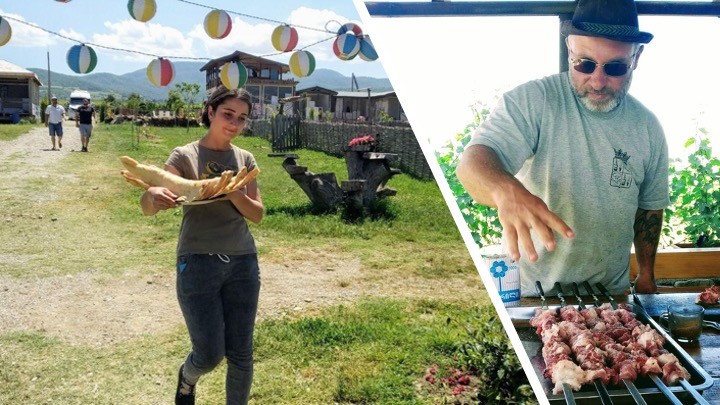 Horse riding
Last, but not least: if you haven't already experienced the joy of horse-riding, or love trails on horseback, we offer local tour programs that can include travel to an eco-ranch in Kakheti. It can be a one-day experience, or you can overnight in comfort on the ranch premises. Both options offer unforgettable views, memories and Instagram moments!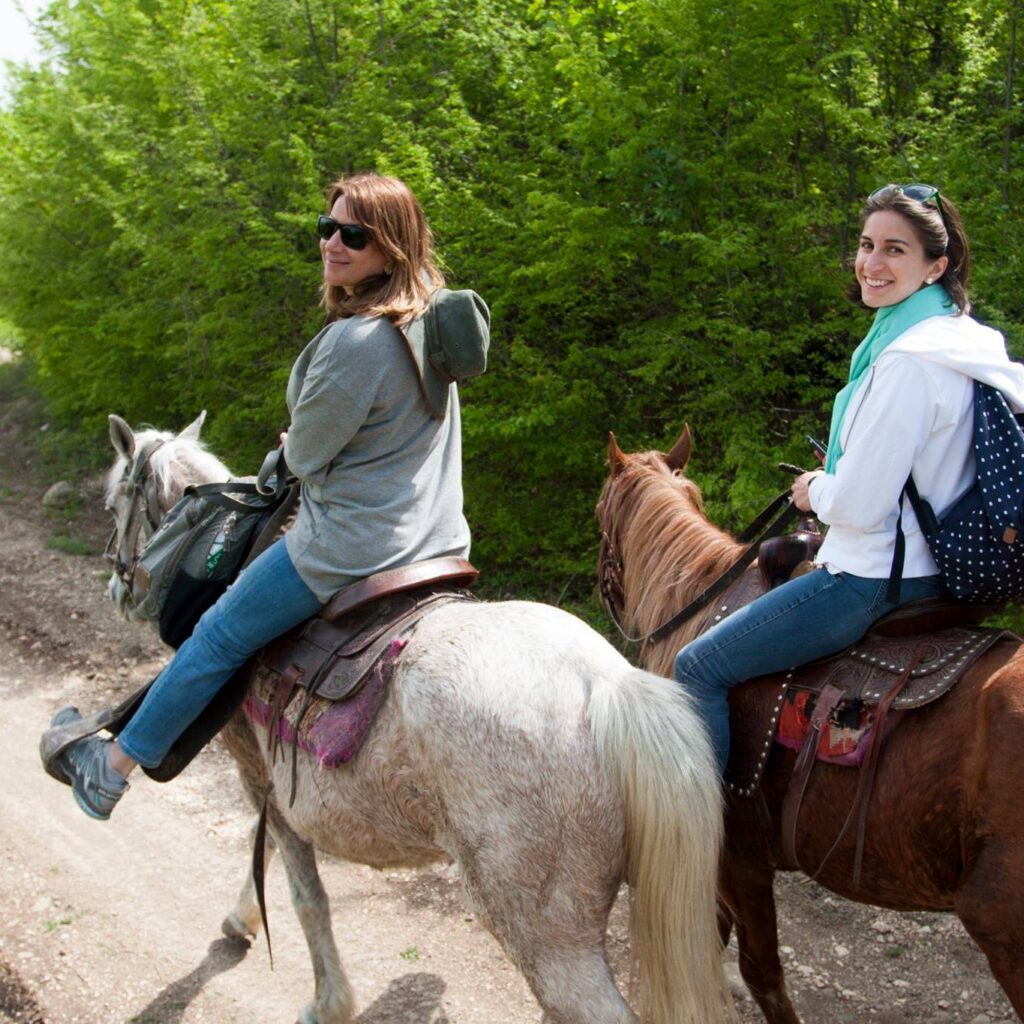 #localoba initiative
We've launched a #localoba hashtag and initiative to promote internal tourism and local travel among all who're currently living in Georgia. You taking one of these tours is a great deal of support. And we, on the other hand, will do our best to make this a perfect experience for you.
---
What is the current situation for local tours in Georgia? What transport and accommodation are available?
Local travel or internal tourism in Georgia has officially been permitted since June 15, 2020. Formal regulations have been introduced for tour organizers to ensure traveler safety and eliminate the risks of exposure to Coronavirus.
We follow all regulations precisely. Moreover our vehicles are never loaded to capacity. We always ensure plenty of space and room for the comfort of our travelers (up to 10 travelers at a time). And cleanliness has always been top of our criteria for selecting accommodation.
Our drivers are experienced, polite and pay meticulous attention to road safety. Vehicles are modern, clean and fully equipped with working seat belts, air-conditioning, fresh water and tissues. Current health and safety regulations require us to include free face masks and hand sanitizers for all passengers.
Our usual accommodation options are small hotels and family-run guest houses. All of them are working with us to ensure they are in full compliance with anti-Covid regulations.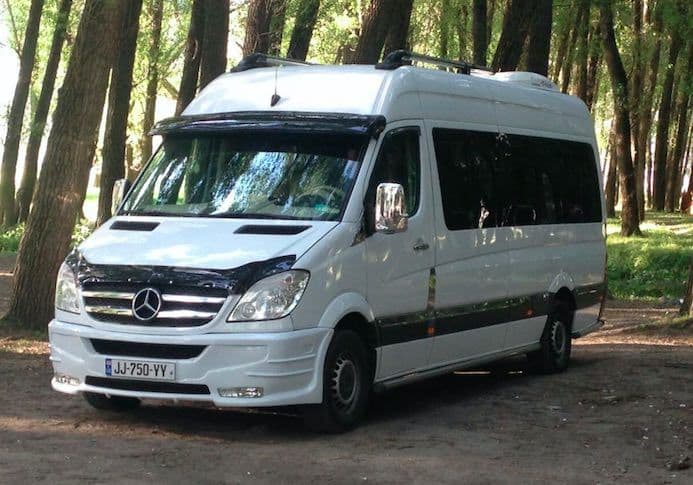 Who will benefit from local tours in Georgia?
As promoters of responsible travel in Georgia, our tours offer amazing and unforgettable experiences for our guests, and support for the sustainable growth and development of our local partners. This support for local Georgian businesses has never been more needed.
Small tourism entrepreneurs benefit directly from your local tour in Georgia. You may read more details about our approach to organizing travel, Georgian eco-tourism and local partners here.
---