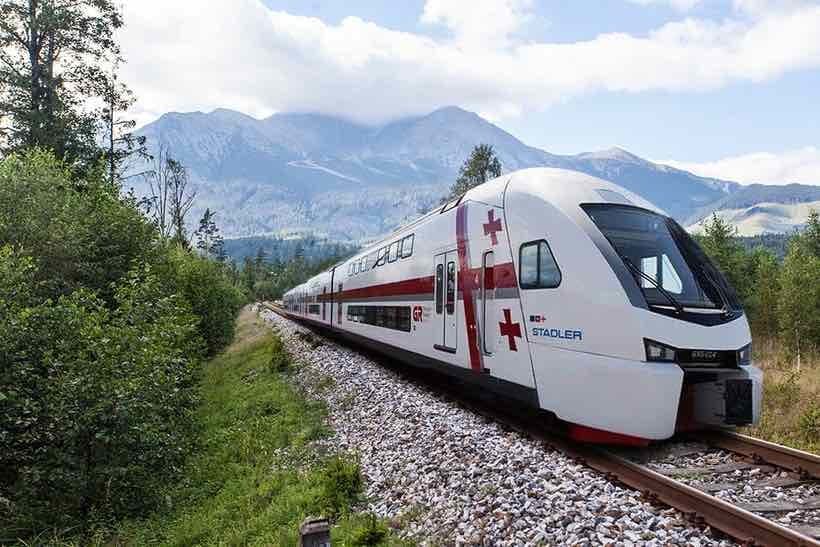 Booking a train ticket in Georgia: major train destinations
Georgian railway is a state-owned company that operates all local / domestic trains within the country. Railway network connects all major cities and towns making it convenient to travel between capital city Tbilisi and other major destinations. Our train tickets reservation service is designed to assist travelers in advance bookings.
Read about train types in Georgia
Due to the rise of tourist traffic to Georgia during the high season (i.e. mid April – mid of November) the following train directions are in the most high demand:
TBILISI – Batumi train
Runs at least twice a day – in the morning and in the evening. In 2016 Georgian railway purchased new Stadler double-decker trains to bring travelers from Tbilisi to Batumi and return in 5 hours. This trains are with seating places only, and divided into 1st and 2nd class carriages. The difference between train tickets classes are more or less like those on airplanes – 1st class seats are a bit wider and have larger room for legs.
Reserve Tbilisi-Batumi train ticket.
Tbilisi – Kobuleti / Tbilisi – Ureki trains
Both Ureki and Kobuleti are small Black Sea coast towns on the way to Batumi, hence are a two midway stops on a Tbilisi-Batumi train. Both trains are operated on double-decker Stadler trains, divided into 2 passenger class too.
Reserve Tbilisi-Kobuleti train ticket.
TBILISI – Zugdidi train
There are two types of trains running on Tbilisi-Zugdidi direction and return. First – is a commuter train that runs in the morning from capital city to Zugdidi, and departing back in the evening. Another train connects Zugdidi with Tbilisi overnight. While former train has only seating places of single class, the latter has two type of cabins – sleeping compartment for 2 (known as SV), and compartment for 4 (known as Coupe). Zugdidi – is a major town from which most of the travelers continue their way to Svaneti region of Georgia and it's central town – Mestia.
Reserve Tbilisi-Zugdidi train.
International train options from/to Georgia we provide our reservation service on: