Domestic trains in Georgia
Georgian Railways operates several regular trains between local cities and towns. With a hub in the capital city, Tbilisi. The network covers major destinations and runs several different train types. These include modern double-decker trains, as well as modernized sleeper carriage trains for overnight services. There are light commuter electro trains on some routes too. The most popular and the busiest direction is the Tbilisi to Batumi train. This route is in high demand during the summer months, so early booking is recommended. All trains are non-smoking.
Stadler double-decker train
Operated by Georgian Railways since 2016 on Tbilisi-Batumi route, it consists of 4 carriages, with one of them being first class and business class; and other three – second class places. The train has free WiFi availability during most of the trip; snack and drink vending machines; air-conditioning, soft seats, power sockets and passenger folding tables.
Express trains
Fast trains connect Tbilisi with Zugdidi, Batumi, Kobuleti and Chakvi. They run on both days and overnight. Although they are not sleeper carriages, they provide travelers with comfortable reclining chairs, air-conditioning, and passenger folding tables.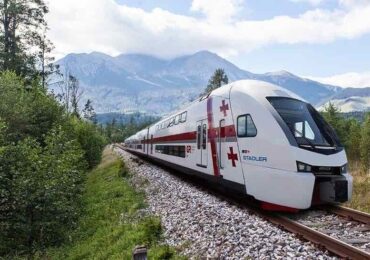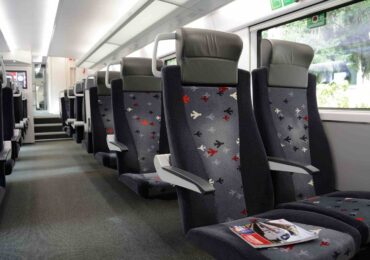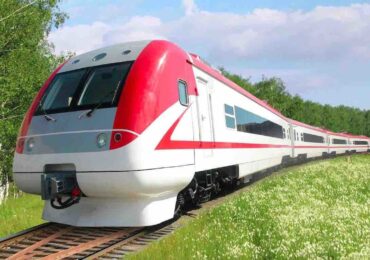 International trains to and from Georgia
Georgia currently has two international train routes. One is from Baku (Azerbaijan) to Tbilisi; the other is from Yerevan (Armenia) to Tbilisi. There is an added seasonal route to Batumi from Yerevan that runs from June through to September.
Trains between Tbilisi and Baku operate daily. Trains from Tbilisi to Yerevan depart on odd days, whilst return train departs on even days. These are overnight travels with evening departure from Tbilisi and morning arrival to Baku / Yerevan, and vice versa. Please note that there are 2 stops for passport control and customs on each service (one on either side of the border). The sleeper trains consist of three types of carriages:
"Platskart" – open-class carriage usually with 54 sleeping places arranged on two sides of a carriage;
"Coupe" – second-class carriage usually with 9 separated compartments for 4 passengers each (2 lower and 2 upper places);
"SV" – first-class carriage with 9 separate cabins for 2 passengers each.
Tbilisi - Baku train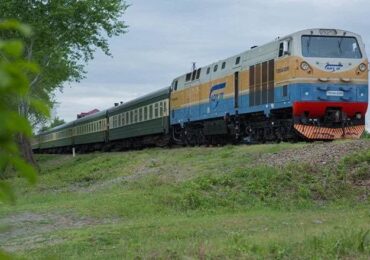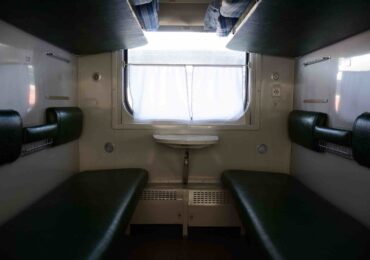 Purchasing tickets for international trains to/from Georgia can be tricky, especially for those wishing to secure them in advance. Tickets are usually available only 40 days before departure date, and can be purchased at train stations only. Our company provides service for travelers by purchasing international train tickets upon request.