Tbilisi – Baku – Tbilisi train tickets
Reserve and book your Tbilisi-Baku and/or return train ticket here. No payment is required at this point. Our consultants will receive your request, check tickets availability on requested dates, and confirm you in writing. Online payment instructions will be sent to you if tickets are available. We advise to reserve Georgia train tickets in advance. At least 2 weeks before intended departure date. During high travel season, from April till October, train tickets are sold out very quick.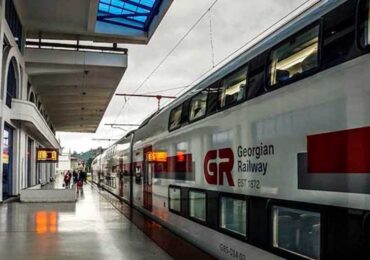 Booking process
Fill out the reservation form below
Receive your reservation confirmation details with purchase instructions
Send us travelers information
Have a wonderful journey!
Rate our consultants on Google, Facebook or TripAdvisor 🙂
Read reservation service terms and conditions. It's clear. It's short. It's a 2 minute read.
Train ticket Reservation form is a request for Geotrend to check availability of desired train. And, if available, Geotrend will purchase train ticket on your behalf.
No payment is required during Reservation form submission.
If availability is confirmed, you will be asked to send your, and other accompanying travelers details – i.e. full name and surname, passport photo copy (with all four edges clearly visible). These are required to process the actual train ticket purchase.
Prices are inclusive of Geotrend commission and online payment processing fee. Geotrend's commission for Tbilisi-Baku train tickets is $10 US dollars. Our service also involves paper-based train tickets purchase in Tbilisi train station, on your behalf; and delivery to your hotel in Tbilisi.
Tbilisi-Baku train tickets are paper-based, and you can pick them up from our office locations in Tbilisi, or order a delivery to your hotel in Tbilisi with no added fee.
Baku-Tbilisi tickets are in a form of e-voucher, and it will be sent to your email once purchased.
After receiving all the requested information, and payment, we will process your train ticket purchase and send it to you over the email. Emails are sent during Geotrend working hours.
Please note that Tbilisi-Baku-Tbilisi train tickets, once purchased, are non-refundable and non-exchangeable.
Your personal details are treated in accordance with Geotrend's Privacy Policy.
Latest news about Tbilisi-Baku train