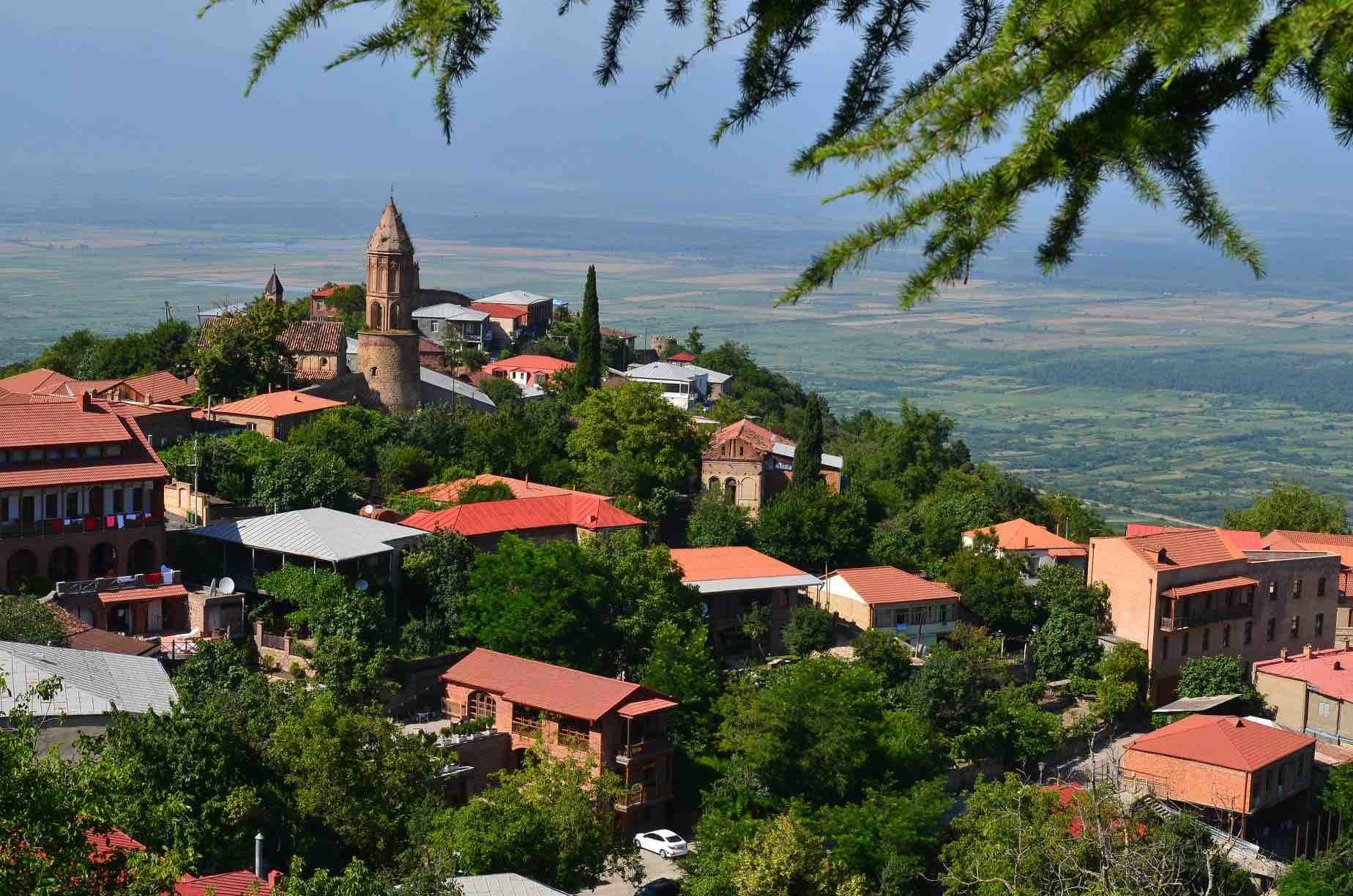 Discover Georgia, Armenia, and Azerbaijan in One Go
In the recent past, Georgia, Armenia, and Azerbaijan have emerged as popular must-visit tourist destinations not only in the Caucasus region but the whole world. Touring the three countries in one go offers an invaluable, once-in-lifetime opportunity to indulge in uniquely distinct cuisines and traditional customs of the Eurasian culture.
Practical Benefits of Discovering Georgia, Armenia, and Azerbaijan in One Go
Apart from the educational benefits of visiting all the most important historical sites in one tour, discovering Georgia, Armenia, and Azerbaijan all at once offers several practical benefits. For one, having to travel from far away destinations such as the US, the UK, or Australia, it is more beneficial to discover all three countries on a single trip instead of traveling back and forth to visit each country separately.
This way, you can experience the whole Caucasus region and not just one country. The region is incredibly diverse with each of the three countries having its own language, culture, and religion. This means that lumping Georgia, Armenia, and Azerbaijan into a single trip will allow you to sample various distinct cultural sites, historical monuments, and customs based on differences in culture and religion between the countries.
Even though Georgia and Armenia share a long history and religious beliefs leading to overlapping in certain aspects, this similarity is countered by the fascinating landscape in Azerbaijan and distinct culture of the Azerbaijanis. Experiencing all three countries will offer you a balanced overview of the region.

Discovering all three countries in one go makes sense logistically since they are small enough to hit all must-visit sites within a short time in a single trip. To understand the true meaning of distinct cuisine with a variety of delicious foods, you need to visit Georgia, Armenia, and Azerbaijan.
With Georgia being the birthplace of viticulture, you should expect nothing less than the greatest wine you've ever tasted, particularly in Georgia's wine-producing region of Kakheti.
In terms of linguistic diversity, the Caucasus region is second only to Papua New Guinea. Linguistic diversity is abundantly evident in the Northern Caucasus Mountains, which is populated by ancient Georgian and Armenian tribes and clans.
The three countries are defined by their mix of cultural influences since the region is perfectly positioned at the crossroads of East and West. Even though the region is technically in Asia, the cities, towns, and urban areas of all the three countries feel a lot more European.
In Tbilisi, Yerevan, and Baku, you'll visit the classical architecture, parks, fountains, and boulevards that very similar to any other European city. Most travelers are discouraged from visiting the region based on a misguided perception that the region is insecure.
Did you know that Georgia was ranked 17th most secure country out of 142 countries ahead of the US, the UK, and Germany, according to Gallup's 2018 Global Law and Order report?
With all the three countries having top-notch inter-city transport networks, it is easier to discover all three countries as a small group tour.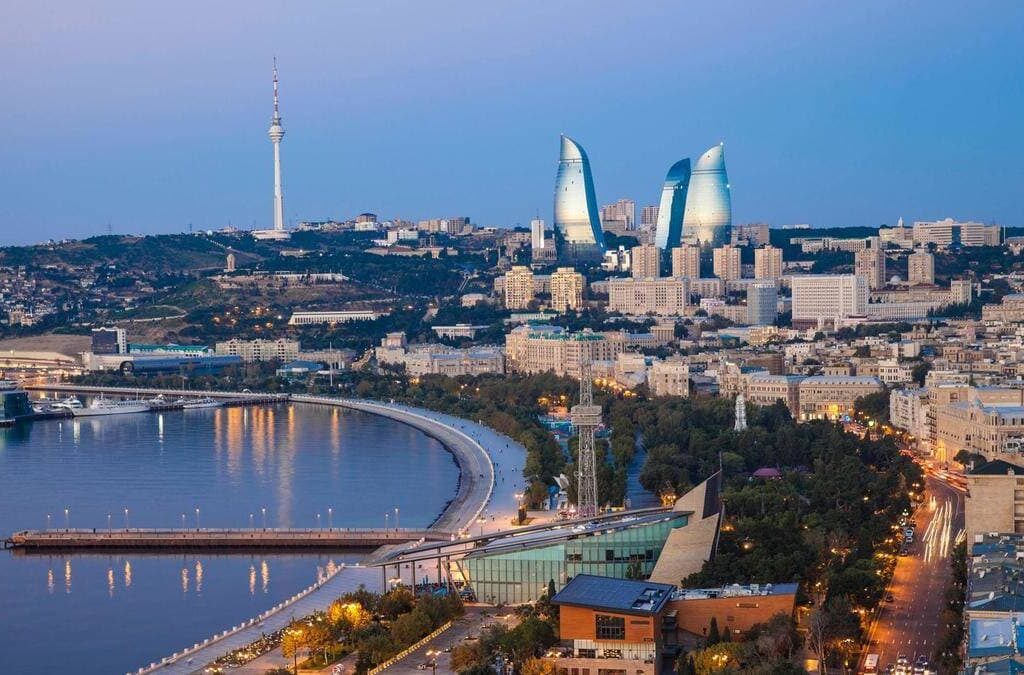 Traveling with a small group tour of 10 is a budget saver because costs for hiring guides, transportation, and so on are shared among the group members. Additionally, traveling with a small group tour offers you an invaluable opportunity to meet and mingle with likeminded people.
Apart from these benefits, a small group tour of up to 10 people is not too big or crowded, which is vital because it ensures that you get a treatment and the attention that you deserve.
South Caucasus | 15-day group tour of Azerbaijan, Georgia and Armenia
Small group tour to Caucasus offers you well-managed travel program with the tour price that is hard to beat. Tour combines 15-day itinerary in Azerbaijan, Georgia and Armenia.
Benefits of Visiting All Historical Sites and Attractions in Georgia, Armenia, or Azerbaijan
1. Enriching your understanding of the historical event
Visiting historical sites in Georgia, Armenia, or Azerbaijan will not only enhance and enrich your knowledge of a particular historical event but also allows you to engage with history directly. This is very important in providing a greater contextualization and a visceral connection to the people who lived through that period or event.
Be it a monument, ancient building, or an ancient settlement, visiting any historical attraction in the three countries brings that event or period alive in a way that no book or article can do. For example, in the Greater Baku region of the Absheron peninsula and Gobustan, you will explore an ancient temple of fire worshippers known as Ateshgah, which was a popular pilgrimage site for Zoroastrians from India centuries ago.
This visit will enhance your understanding of volcanoes, fire worshipping, In Sheki region, a visit to the Sheikh Diri Baba mausoleum, "Juma" (Friday) Mosque in Shamakhi, "Yeddi Gumbez" (seven domes) mausoleum, Sheikh Shirvan family graveyard, Palace of Khans, mosques, and madrassas will enrich and increase your understanding of the long history of Islam in Azerbaijan.
In Kish, your insight on the history of Christianity, will be broadened further by exploring the 12th century Church of Saint Elishe, which was the pillar of the defunct Caucasian Albanian Church.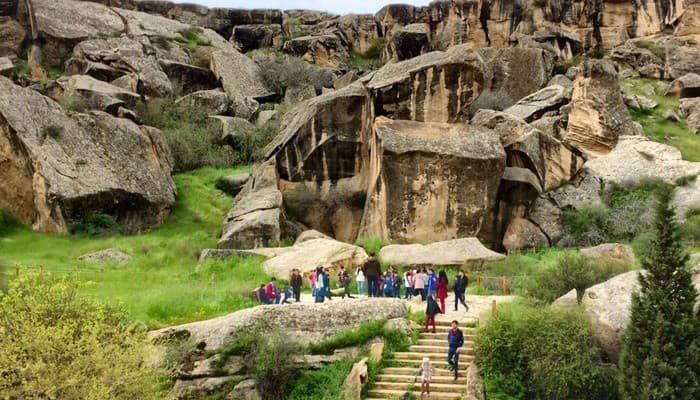 2. Visualization of historical events
Visualization of past events is one of the most effective strategies of learning and understanding events that occurred before technologies were available to capture these events. To bring the history of a place in Georgia, Armenia, or Azerbaijan to life, you can visit the site with one of your favorite books or articles about the event and go through critical sections to enable visualization of the event.
For example, on your way to Kish via Lagich during the tour of the three countries, you can visit the 5th-century villages on the mountains along the route with your favorite book about medieval settlements in the region to enable you to visualize how the ancestors of modern-day Azerbaijanis lived.
During the tour, you will also visit the 16th-century Ananuri fortress in Georgia. During this visit, you can bring a book about the rich architectural history of Georgia to enhance your understanding of the ingenuity of the builders who constructed the fortress and the people who lived during the period. Ananuri fortress was also the residence of the Dukes of Aragvi.
Therefore, visiting the fort also provides the opportunity to visualize not only how the Dukes of Aragvi lived in the life of luxury but also how royalties amassed wealth by oppressing their subjects in the dark ages.
Apart from its architectural insight, the fortress offers a wealth of history on the nobility and greatness of Georgians, enhancing understanding of what they had to overcome to reach where they are today.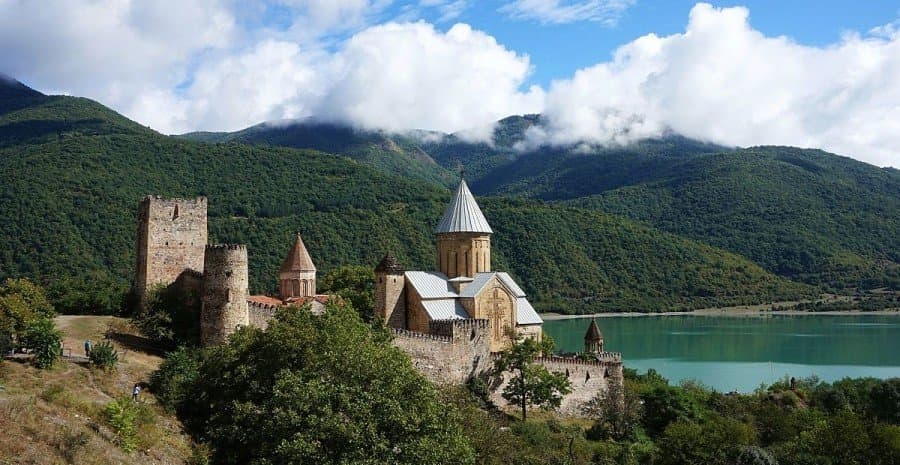 3. Partaking in the historic celebration
Apart from learning through visualization, visiting landmark attractions offers the opportunity to participate in the celebration of the people involved in the historic event. It is undeniable that standing physically on the site of significant successes in human history connects you in more ways than one to the success.
For example, during the tour to discover Georgia, Armenia, and Azerbaijan, you will be introduced to the legendary St. Gregory the Illuminator of the Baptist of Armenia by visiting Khor Virap Monastery. As the legend goes, St. Gregory the Illuminator was imprisoned in the basement of Khor Virap Monastery by King Tradt for disseminating Christianity for 13 years.
During his imprisonment, his faith never wavered and prophesized his strong Christian beliefs until the king got saved and set him free. Visiting this historic site in Armenia provides you the opportunity to learn the true meaning of standing for what you believe in and rewards you with the chance to partake in the celebrations of St. Gregory's victory over the evil king.
You can also participate in the celebration of Armenia attaining 2780 years since its founding by visiting Cascade Monument to climb its 2780 stairs, each staircase representing one year of the nation's existence.
During the tour, you will also visit Armenia's ancient architectural monument such as the 5th century Haghpat monastery. Lastly, you will explore Armenian capital, Yerevan to discover the beautiful pink buildings and architecture of modern Armenian people by visiting Central Square of Republic, Major City Avenue, and Opera theatre.
Exploring Armenia from the ancient era to the 19th and 20th century, and finishing with the modern era will enhance understanding of how far they have come allowing them to celebrate in their progress.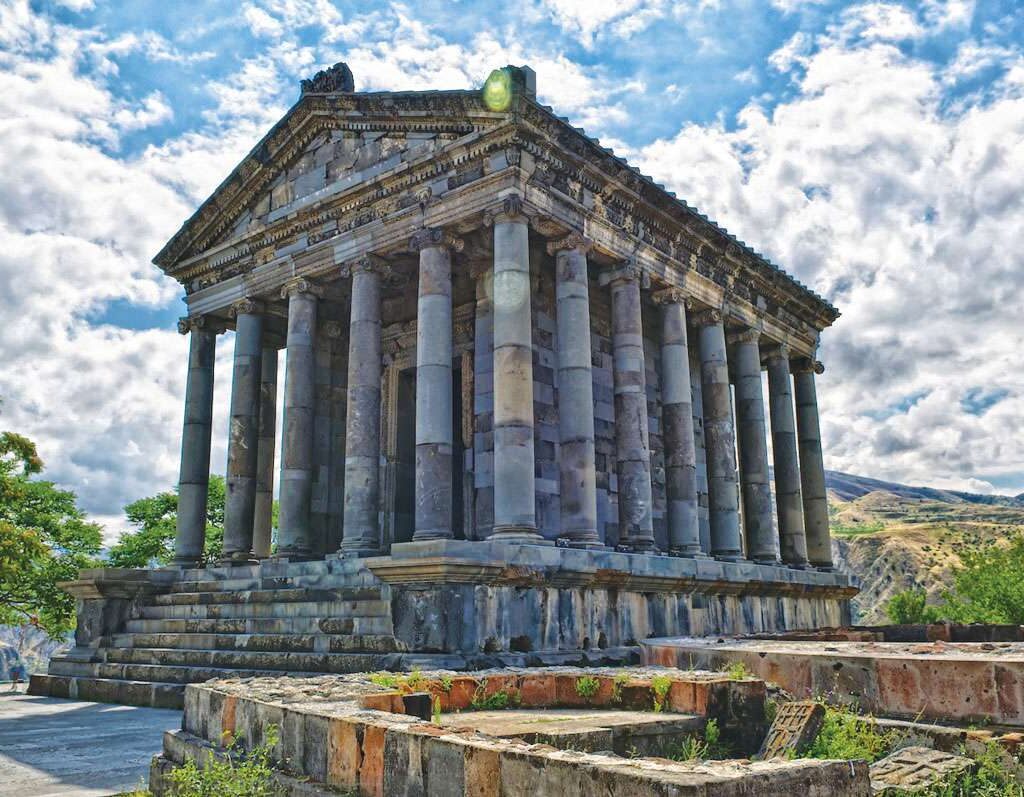 4. Appreciate contributions of ancestors
Regardless of your interests and reasons for travel, visiting historical sites and ancient architecture in Georgia, Armenia, and Azerbaijan will deepen your understanding of the accomplishments and enhance your appreciation for the contribution of those who lived before us.
For example, visiting the town of Sheki, Azerbaijan is important because it is rich with historical, cultural, and architectural heritage providing the opportunity to learn more about where the region is coming from for you to understand where it is heading. This visit will enable appreciation of the contribution of ancient residents of Sheki who laid the foundation for the progress enjoyed by modern citizens of the town.
During the tour, you can also appreciate contributions of those who came before us for things that we take for granted such as shoes by visiting the Areni Cave complex in Noravank, Armenia, where the oldest shoe in the world was found in 2010.
The tour to discover the three countries will also pass through the region of Kakheti, Georgia, famous for its ancient winemaking traditions. Visiting this region allows you to sample Georgian unique traditional wines and appreciate their contribution to the modern winemaking industry based on historical evidence that highlights Georgia as the oldest winemaker in the world.
On the way to Yerevan, you will stop in Areni winery for winetasting some of its renowned wine made from pomegranate, apricots, and a variety of berries.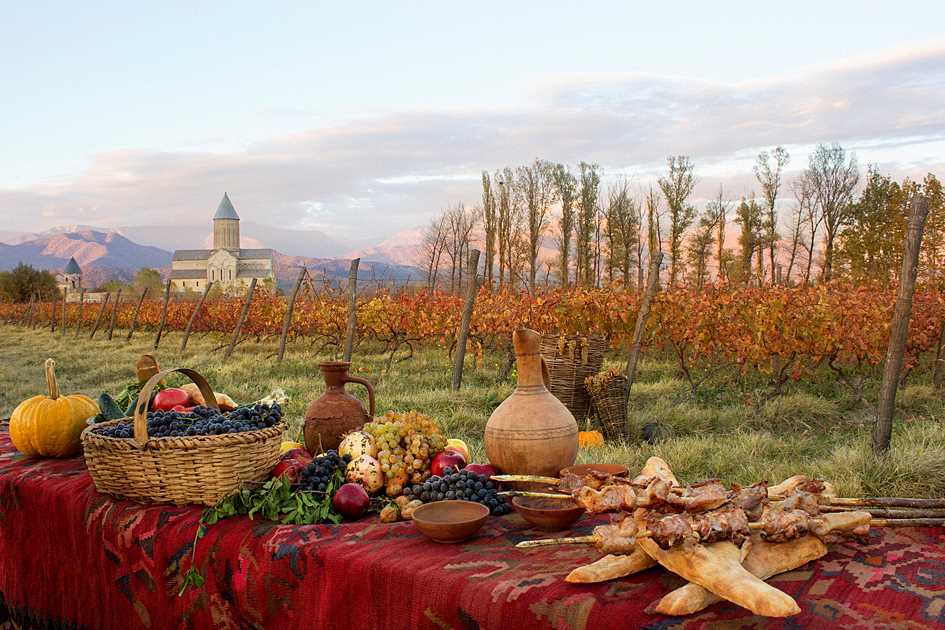 5. Applaud the ancestors for religious tolerance
One of the main characteristics of Georgia, Armenia, and Azerbaijan that makes them distinct from other countries is the overlapping of religion since time immemorial.
Regardless of your ideological positions or religious beliefs, visiting religious, historical sites in the three countries will lead to a deeper engagement with historical religious events allowing you to develop a fuller appreciation for the region's contribution to religious tolerance and acceptance.
From Georgia to Armenia to Azerbaijan, ancient cathedrals, mosques, churches, monasteries, and pagan worshipping sites exist not far from each other across all the three countries.
To contribute to your understanding of Christianity in Georgia, Geotrend has included Gergeti Holy Trinity Church in Kazbegi, 5th-century Zegaani monastery, and Svetitskhoveli monastery in Mtskheta in your itinerary. The latter is believed to be the burial site of Jesus Christ's mantle.
The history of paganism in Georgia will be catered for by visiting an ancient pagan settlement in Uplistsikhe. A visit to Sevanavank (Sevan monastery, Armenia) ancient monastic complex on the shores of Lake Sevan will educate you on the contribution of Princess Mariam to Christianity in the year of 847.
This is because the visit offers you the opportunity to explore Surp Arakelots (Holy Apostles) and Surp Astvatsatsin (Holy Mother of God), which she founded. In Yerevan, a visit to an ancient pagan fortress dating back to the 1st century BC in the Armenian village of Garni will enhance understanding of religious beliefs before Christianity and Islam.
After Garni, you will visit a 5th-century medieval monastery in Geghard and proceed to increase your knowledge on the history of Christianity by visiting the residences of the Armenian Apostolic Church and the Catholicos of All Armenians in Vagharshapat and Etchmiadzin Cathedral.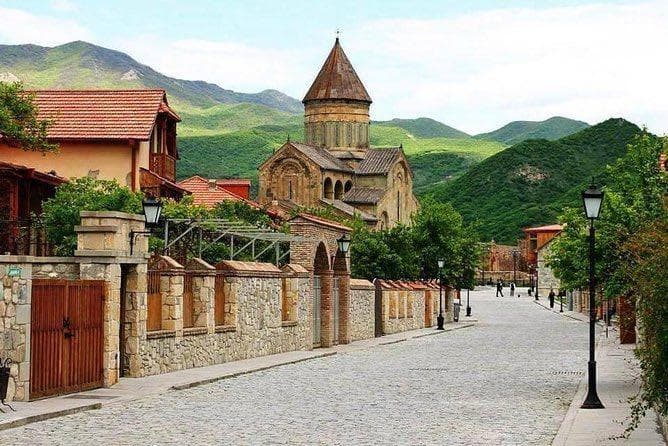 Geotrend offers you the opportunity to discover Georgia, Armenia, and Azerbaijan in one go. You may sign up here to acquire all the benefits of discovering all the three countries in a single trip as part of a small group of 10 travelers.