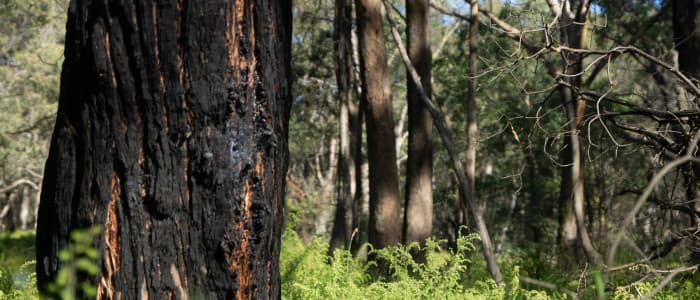 Tour Georgia, Armenia and Azerbaijan and support Australia bushfire recovery
Our small team is based in Georgia. And we know what it's like to live through wildfires – in 2017 the most recent and arguably the most massive forest fire hit one of the country's gem: Borjomi Gorge. Some of our travelers during the past year have come across our initiative to support local reforestation through booking our 14-day long Georgia group tour. And we're continuing this initiative in 2020.
This time we are partnering with a not-for-profit organisation in Australia called Conservation Volunteers (CV). We believe that our tourists from Australia will be delighted to know that we have agreed to donate $15 US from each travelers' payment towards CV's National Bushfire Recovery fund. The donation will apply to our most favorite holiday of South Caucasus' all three countries – Georgia, Armenia and Azerbaijan small group tour.
This in no way will increase the price of the tour. We'll be allocating these funds deducted from our own commission.
South Caucasus | 15-day group tour of Azerbaijan, Georgia and Armenia
Small group tour to Caucasus offers you well-managed travel program with the tour price that is hard to beat. Tour combines 15-day itinerary in Azerbaijan, Georgia and Armenia.
Conservation Volunteers (CV) is a not-for-profit that has been strengthening the health of communities and ecosystems for mutual benefit for the past 38 years around Australia. With the 2019/2020 horrendous bushfires that have devastated Australia's communities, wildlife and the environment, CV has been working with its partners to assess and identify the damage and will be implementing environmental projects that will support bushfire recovery in the long term.
CV created the national bushfire recovery appeal to support Australian communities aiming to re-establish and protect surviving habitat and provide urgently needed help to wildlife in fire affected areas. People can view details and donate here