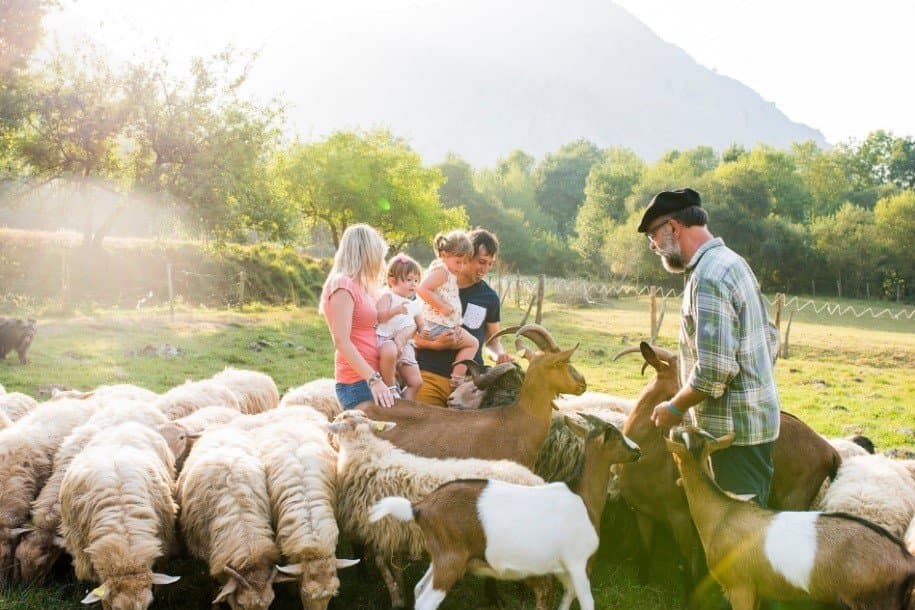 Agri Tours in Georgia: travel, experience and support
Agri tours, alternatively known as farm tours, are a key part of our responsible tourism practice in Georgia. Tourism brings additional positive impact for local communities' development in Georgia. And Georgian farmers in return wholeheartedly welcoming travelers. Farmers, cheese- and honey-makers, tea and tangerine growers, artisans and small hospitality entrepreneurs are all keen to showcase their produce.
Geotrend understands the importance of traditional agricultural practices not only to the economy but also in promoting the sustainability of local communities. We are committed to preserving and promoting traditional farming practices in Georgia and Caucasus.
One day farm tour in Georgia
One day farm tour to the village of Atskuri in Georgia (near the town of Borjomi). Dive into the life of Georgian farm and see how locals make their living. With this amazing day tour we offer our guests to experience agricultural life firsthand. 
To this end, Geotrend offers Agri Tours in Georgia to support small farmers and local farming communities. Farm Tours offer you a perfect opportunity to learn traditional Georgian farming practices and traditional processes used in winemaking, tea-making, and preparation of local cuisines.
Most importantly, you will be contributing to the economic sustainability of local farming communities and the preservation of the rich and intriguing culture of these communities.
Why is it important to preserve and promote traditional farming practices?
For centuries, local communities relied primarily on traditional farming as the main economic activity with a majority currently depending on agriculture to make ends meet. Apart from the economic contribution of small traditional farmers, there are solid environmental and cultural reasons for supporting them. Traditional farmers are renowned for using eco-friendly farming practices. This is particularly important in the current society threatened by the negative effects of climate change and global warming contributed by environmental degradation. 
In a sense, offering modern society an opportunity to learn traditional farming practices contributes to global efforts to combat negative effects.
It is also important to point out the fact that traditional farming practices are deeply connected and intertwined with Georgian communities' cultures. In most cases, losing traditional farming practices will lead to loss of that culture.
Agri Tours in Georgia
Agri Tours in Georgia are intended to ensure that the farming techniques and knowledge used by our ancestors for centuries to put food on the table without degrading the environment is passed on to future generation. Farm tours in Georgia will enable travelers from different regions of the world to learn traditional farming techniques and how local wines, tea, and food are prepared. Hopefully, they will take this knowledge back to their home countries and put it in practice to make our world a better place. Our Agri tours of Georgia include vine harvesting and winemaking, fruit harvesting, tea harvesting, and tea-making, food preparation, and other farming activities. All are specific to a particular region of Georgia.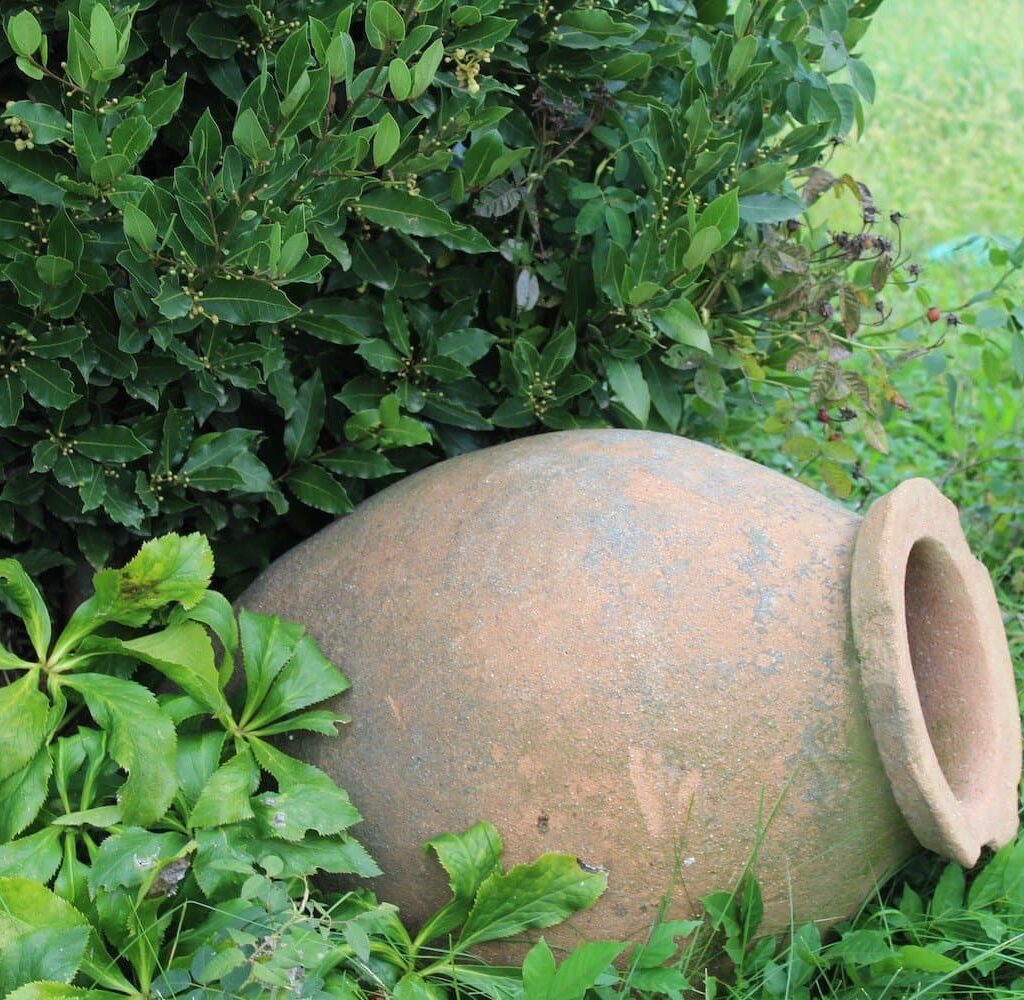 Vineyards and Winemaking in Georgia
Based on archeological evidence, winemaking in Georgia dates back to about 6000 BC making it the oldest winemaker in the world. In the current technologically advanced society, winemaking in Georgia stands out from the rest because many of its wines are still made using traditional techniques that were used 8000 years ago.
Georgian traditional winemaking starts with pressing the grapes for juice or mashing the grapes into a pulp along with skins and stalks. The grape juice or the grape pulp is mixed thoroughly and poured into the qvevri (clay pots) to ferment. The fermentation process generates heat leading to fluctuations of temperature. To stabilize the temperature, the pots containing the grapes are buried underground for 3 to 6 months until the grape juice is fully fermented.
Even though most wineries in Georgia use qvevri for fermentation, there are a few wineries that also use modern methods. But don't worry, at Geotrend, we always partner with traditional wineries using local grape varieties and the qvevri for fermentation along with other traditional winemaking techniques.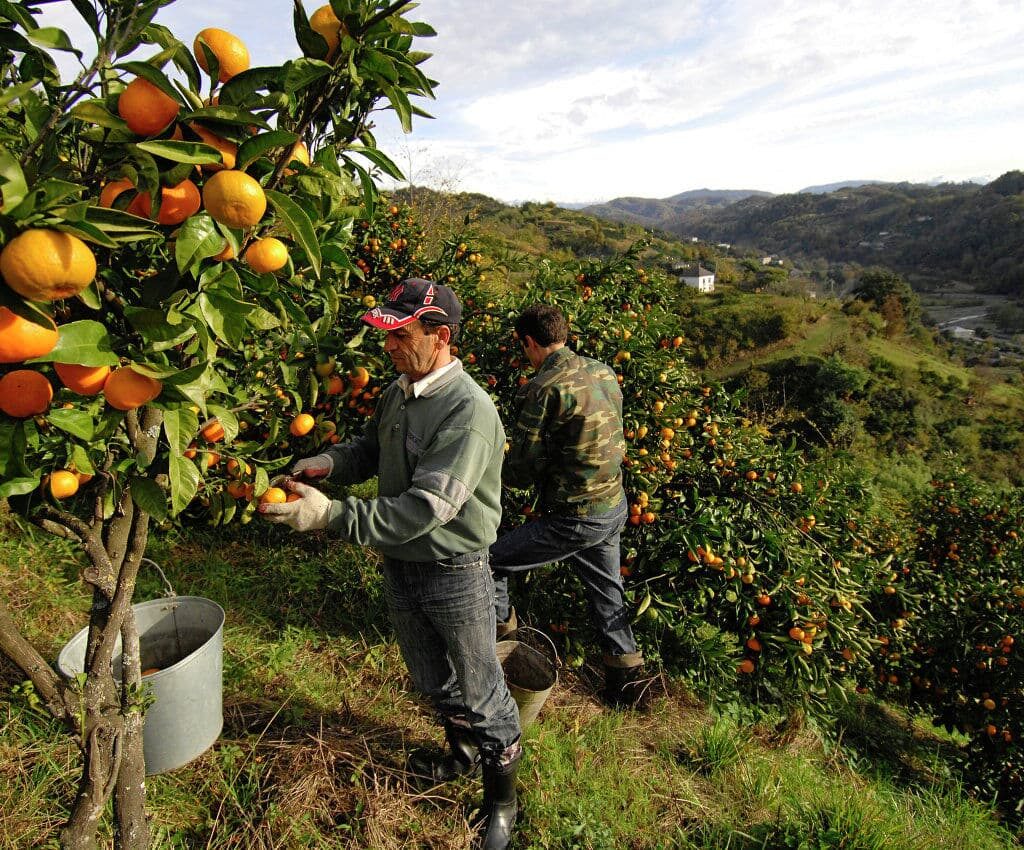 Fruit Farming in Georgia
To botanists, Georgia and the region of the Caucasus Mountains is the epicenter of fruit diversity from grapes and tangerines, to figs, to mulberries, to walnuts, to apricots, to pomegranates, to almonds. All these fruits have grown in Georgia for millennia attaining a wide range of genetic diversity, which is you can see by walking through most villages or visiting fruit bazaars across the country. It's precisely this wide variety of fruits and their spectrum of flavors, colors, shapes, and sizes inthe lowlands of Georgia that enticed Geotrend to include Fruit Harvesting in your itinerary for Agri Tours in Georgia.
The fruit-rich lowlands of Georgia have made the region popular for fruit-hunting expeditions to taste the different fruit varieties of the entire continent of Europe by visiting only one country, magical Georgia. The varieties of plums, peaches, figs, grapes, and almonds found in Georgia contain genes that are resistant to pest, drought or heat. Preserving the varieties with these genes and traits is extremely important for future. Additionally, rootstock can be acquired from these varieties to replace diminishing diversity in other regions due to deforestation and agricultural homogenization.
In the orchards, villages, large fruit farms, and wildlands of Georgia, varieties of blight-resistant walnut, pistachio, and sweet figs all still exist even though they have been wiped out in other regions of Europe. If you are seeking to discover superior local fruit varieties, the best bet is to visit village gardens, farmers' markets and fruit bazaars scattered across Georgia.
Tea Farming in Georgia
Tea growing in Georgia dates back to the 1830s after it was introduced by skilled tea farmers from China. The Guria region inWest Georgia has a subtropical climate similar to conditions in China, which provided a conducive environment for tea plantations to grow. By the end of the 19th century, fine Georgian tea had won several awards at the international tea exhibitions. With this reputation, Georgia supplied the whole former Soviet Union with black and green tea. Today tea production has continued in West Georgia. Besides larger tea plantations and packaging plants, it is also produced by the local, small enterprises.
Following tea route | 7-day tour in Georgia
The tour itinerary is drafted around places that are far from major tourist attractions. Tea village of Tsitelmta in the Guria region or Machakhela nature reserve are hardly ever visited by mass tourists. The fact that indeed makes…
Tea, tangerines and more… | 8-day Georgia tour
Experience something apart from Georgian wine. Tea and tangerines are something that Georgia was always famous for. Take this 8-day Georgia tour and be a part of rural Georgian life. Amazing experience and…
Traditional Georgian Food
Farm tours will not be complete without an opportunity to learn how to prepare Georgian food. The Republic of Georgia is renowned for its tasty and unique traditional cuisine and dishes which include khinkali, Georgian dumplings, which is boiled, or steamed knobs of dough stuffed with meat and spices.
Other dishes include roasted eggplant strips served with walnut paste known as badrijani nigvzit, steamed or boiled vegetables stuffed with herbs, minced meat, and rice is known as dolmas, and the traditional herbed lamb stew called chakapuli. Georgian bread includes tonis puri, khachapuri, lobiani, kubdari from the Svaneti region, and chvishtari cheese cornbread.
Matsoni yogurt, adjika pepper sauce, tkemali sour plum sauce, and pkhali paste are excellent served as an appetizer or along with tonis puri or khachapuri. For dessert, you can use Georgian sweets such as tatara, pelamushi, or churchkhela or bean dish called lobio and kebabs such as qababi.
Popular Georgian wine includes Saperavi (red wine), Rkatsiteli (white wine) and chacha (Georgian grappa).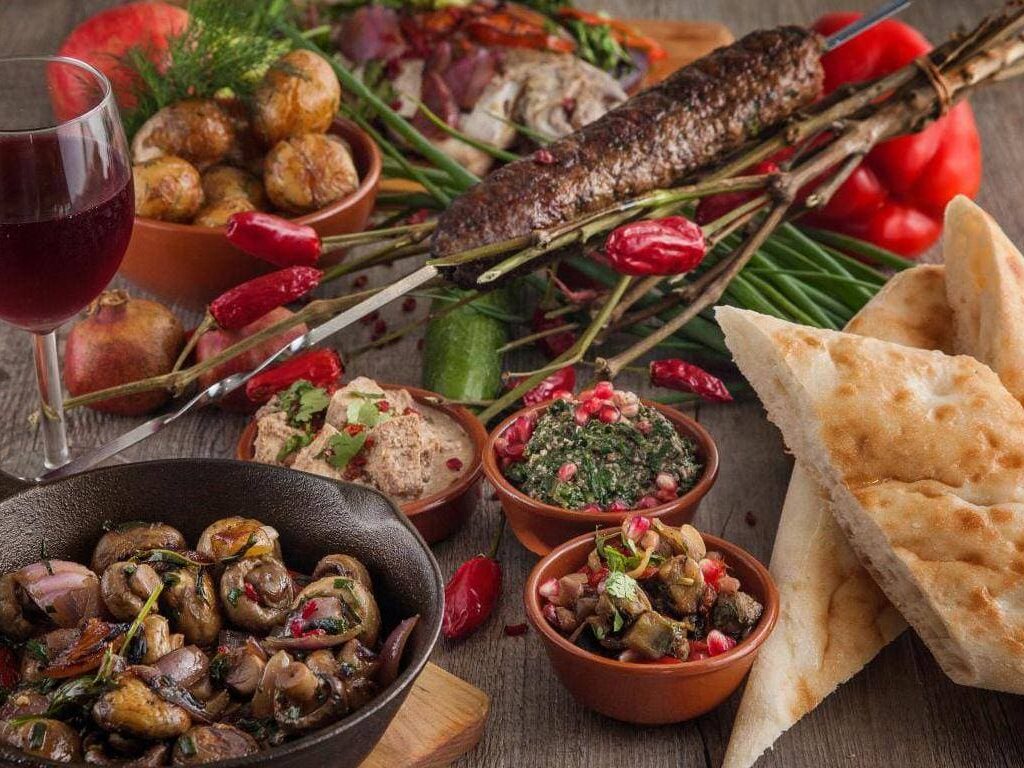 What should be included in your Itinerary for Agri Tours in Georgia?
1. Vine harvesting, winemaking, and wine tasting:
Any wine tour of Georgia should have a visit to Iago's Winery because it is one of the closest vineyards to Tbilisi. Just some 40-45 minutes' drive north of Tbilisi, Iago's has a vineyard with local grape variety and a traditional winery. Visiting Iago's will offer you firsthand experience of vine harvesting and traditional winemaking along with wine tasting all in a single visit.
Also, you may consider visiting Shumi near Telavi to learn the long illustrious history of winemaking in Georgia. Shumi has a grape garden with over 100 different grape varieties endemic to Georgia and one of the oldest qvevri in their museum dating back to 3000BC.
In Telavi, you may ask for directions for Twins vineyard and winery. To learn how to harvest grapes and assist in the harvesting. Twins use stomping to mash grapes before fermentation and the harvesters are tasked with stomping the grapes that they picked. So, be prepared to stomp the grapes you'll harvest.
A visit to Baia's winery near Kutaisi to taste its small batch of qvevri white wines will leave you with a magical hint of honey aftertaste. At Baia's, you'll learn their unique traditional winemaking techniques using 100% organic processes.
Wine tour to Kakheti region of Georgia should pass by Khareba for wine tasting in the 7km wine tunnel in Kvareli. As a bonus, you can buy a liter of wine for only $1 while you learn how to make traditional Georgian shoti bread and churchkhela.
Other vineyards and wineries to consider – here.
2. Fruit harvesting
The fruit-harvesting part of your farm tour can start with a visit to the Dezertiri bazaar in central Tbilisi to learn the different types of fruits found in Europe. For most first-time visitors, Dezertiri bazaar can feel like an unfamiliar new world with the large heaps of fruits they have never seen before standing in every direction across the bazaar. Also, you can visit the farmers market in the Gldani district of Tbilisi to sample the tremendous variety of apples, plums, nuts, small yellow peaches, and figs.
If your plan is to visit Georgia in November or December, do not forget to ask for possibilities of tangerine harvesting. This is an amazing experience! Tangerine farmers we work with are all have their gardens planted on mountain hills, with views overlooking Black Sea. Adding to your impressions is a delicious Georgian lunch served in farmers house.
3. Tea Picking, tea-making, and tasting
The tea-leg of your Agri Tours in Georgia may begin in Tbilisi with a visit to the Georgian Tea Museum where you'll learn the long history of local tea production dating back to 1847. Followed by tea tasting ceremony and a late lunch at the "Tea House" restaurant. After lunch, you'll take the train to Batumi to visit a 150-year-old traditional Gurian house in the village Tistelmta. Here, you will walk through their 100 square meter farm with hazelnuts and small bamboos, and indigenous rare vines. Also, you'll be taught how to natural tea is made while tasting different types of homemade tea using traditional sweets. After the visit, you'll enjoy the evening dining on regional farm-to-table cuisine with a local family that will be accompanied by distinct Georgian polyphonic songs.
4. Cooking master classes
During your farm tour you'll learn how to bake Georgian bread shoti and khachapuri and cook Georgian traditional meat dishes such as chakhokhbili and sacivi. Also, you will be required to take wine from the qvevri and serve it to your fellow travelers according to Georgian traditions.
---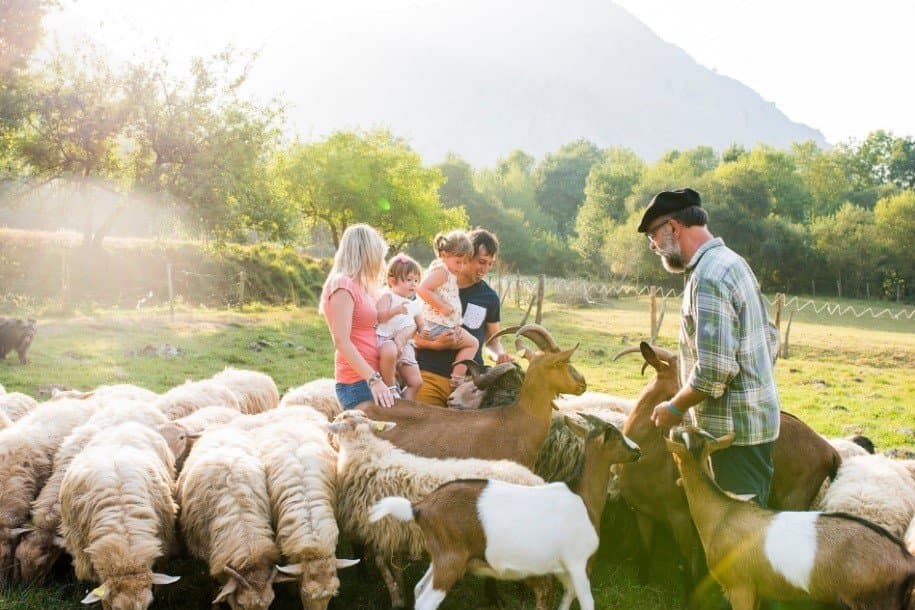 The image of a small traditional farming community not only holds a special place in our hearts but inspire aspiration to connect to mother Earth. Previously, small family farms were passed down from one generation to the next allowing continuity in traditions and culture.
Globalization and climate change have made traditional farming untenable forcing communities to abandon their way of life in exchange for a more comfortable life in urban areas.
We can all contribute to the economic sustainability of local farming communities and the preservation of their rich and unique culture. You can contribute to this honorable mission by choosing Agri Tours in Georgia.