Tea, tangerines and more… | 8-day Georgia tour
GEORGIA | 8 Days | November-December
Georgia is not just about wine. Not many travelers out there know that tea and tangerines growing in Georgia has been now for centuries. This option of an 8-day tour to Georgia is designed to show tourists just that. Traveling for tea is now one of the niche tourism trends around the globe. And we urge travelers to consider Georgia and see how organic home-made tea is grown and produced. Another highlight – tangerines. This beautiful and delicious fruit is ready to be picked-up from trees from November till the mid of December. So, this Georgia tour program is ideal for those wishing to enrich their pre-Christmas holidays.
What to expect
This 8-day tour to Georgia itinerary is focused around travel to the West of the country. The Georgian Black sea coast. Apart from fascinating nature and centuries-old history, travelers on this tour will learn and take part in tangerine harvest and tea-making process. Picking-up tangerines from the trees, grown on high hills of Black sea coastal mountain range, is quite an exciting experience. You will see and taste this fruit the way the nature designed it 🙂
And Georgian tea – is probably something that may become your lifetime preference for many years on. See how it is grown on local house yards. Harvest fresh tea leaves, proceed with drying, chopping and eventually tasting purely organic tea.
All transfers and transportations according to the program
Accommodation, including breakfasts
Lunches and dinners*
Tour guide to accompany travelers
All attractions and experiences described in the program 
Batumi-Tbilisi train ticket
* – Lunches on Days 2, 3, 4 and 6; Dinner on Day 1. 
Responsible travel and sustainable tourism
This Georgia tour option includes most of the meals along the journey. And if what you're looking for is farm-to-table organic food with minimal carbon footprint and zero food miles, you've come to the right place. Most of the lunch and dinner locations in the rural areas that we have selected for this Georgia tour are exactly like this. And hosts are equally down-to-earth. They're very much looking forward to share what they have with travelers.
According to our responsible travel policy we preference small local farms, small private hotels, and putting their interest first when exploring opportunities of bringing tourists to the places. So by taking this tour you support sustainable development of the rural regions of Georgia.
Accommodation Description
Depending on preferences accommodation options may vary from luxury hotels to family run guesthouses. All options are based on Double or Twin room occupancy, breakfast included.
Single travelers are provided with separate rooms. Please kindly add this information when filling out the tour reservation form below.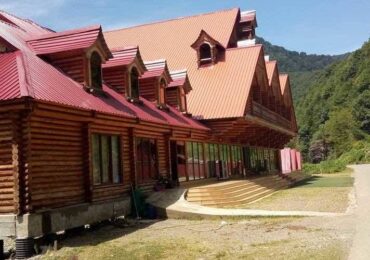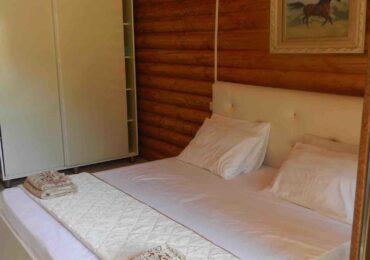 What type of vehicles are used for this tour?
Vehicles used on Georgia private tour vary depending on a final number of travelers on each particular journey. Please refer to the information below to see the vehicles examples:
Up to 2 travelers – standard sedan type car is reserved (i.e. Toyota Camry, Toyota Prius, Mercedes Benz C/E class, or similar)
Up to 5 passengers – mini van type car is reserved (i.e. Mercedes Benz Vito, or similar)
Up to 8 passengers – van type car is reserved (i.e. Mercedes Benz Sprinter, or similar)
All our vehicles are air-conditioned, equipped with mineral water and tissues, and either hybrid powered or use modern eco friendly exhaust system.
Does accommodation have an air-conditioned rooms?
All accommodation options for this Georgia private tour have rooms with air-conditioning.
What are the meal options included in the tour?
This Georgia private tour program has the following meal options included:
Breakfasts all days of the tour on accommodation premises
Lunches included on Days 2, 3, 4 and 6
Dinner is included on Day 1
Meal options are organic, mostly farm-to-table locally produced food. All meals are pre-ordered and vary depending on location, region visited, and time of the year. Vegetarian options are also available. Our travelers have a chance to indicate their meal preferences at a later stage of the tour booking process.
What time of the year is this tour available?
Due to seasonality of tangerines this tour is available from November through to the mid of December, each year.
See other similar tour options