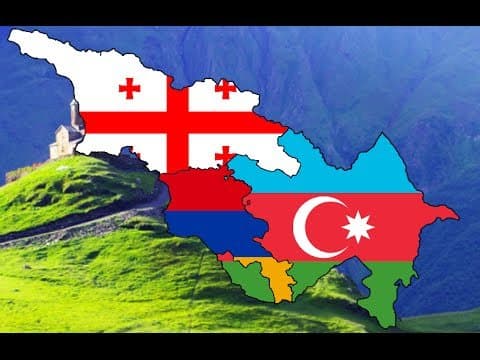 South Caucasus travel: COVID-19 update
Last updated: March 24, 2020
South Caucasus, comprised of Azerbaijan, Georgia and Armenia, are one of the worlds highly developing tourism destination. With coronavirus outbreak more and more travelers, who were planning to visit this region, are now in search of information about current situation with COVID-19. 
We have put together an information update. Governments of Georgia, Armenia and Azerbaijan are taking relevant measures to prevent coronavirus spread in the region. But it is always a good idea to monitor the situation.
As of March 18, 2020 Georgia has banned ALL international travelers to enter the country until the situation stabilizes.  
Before that: 
GEORGIA
Georgian authorities have suspended all air connection with China, Iran and Italy. All major airports (in Tbilisi, Kutaisi and Batumi) are equipped with medical testing teams, working 24/7. Same applies to land border checkpoints with Armenia and Azerbaijan. Travelers are being monitored and, if there is any suspicion, either refused entrance to Georgia, or transferred to quarantine.
As of March 10 – all flights from Israel to Georgia has also been suspended. International travelers arriving to Georgia that have visited Iran, Italy, China, France, Germany, Austria, Spain or South Korea during two weeks before arriving here will also be quarantined. Alternatively they would need to provide a medical confirmation (PCR certificate of coronavirus issued by the relevant laboratory of the country of departure) stating that they don't have COVID-19. 
A government decree of March 2 introduced an action plan to prevent the possible spread of the new coronavirus in Georgia and the emergency response plan for new infections.
In particular, escort of cargo vehicles that cross the territory of Georgia as a transit country and travel from countries with a high degree of risk of the spread of coronavirus to the corresponding point at the border will be established. Such a vehicle will have to undergo complete disinfection.
The Sea Transport Agency of the Ministry of Economy and Sustainable Development of Georgia has also implemented a number of measures to prevent the spread of coronavirus among seafarers, traveling passengers, employees of the department and students of marine educational institutions in Georgia.
Georgian government has launched a new dedicated website with regular updates on coronavirus situation in the country and World. The website also provides recommendations by World Health Organization. 
ARMENIA
Armenian government has also made decisions to close land borders with Iran for two weeks, starting on February 23. It has limited, but not completely cancelled, flights between two countries. Armenian MFA also made a decisions to temporarily suspend its visa-free regime with China. 
Currently some other destination flights has also been suspended, to Tel-Aviv in Israel, in particular. 
Citizens of Armenia receive messages on mobile phones from the Ministry of Health urging them to contact doctors after traveling abroad or if symptoms of virus appear.
Armenian PM Nikol Pashinyan quoted: "Armenia has all the necessary technical and professional resources for an accurate coronavirus diagnosis."
Hotline of the Ministry of Health of Armenia 010 52 88 72; 8003
AZERBAIJAN
Government officials say they monitor the situation. People crossing other land, sea and air borders of Azerbaijan are undergoing special tests. Their temperature is being taken with portable thermometers and first aid teams are being sent to border posts to be ready around the clock. 
To ensure the health and safety of the population and Azerbaijan visitors, on February 29 a decision was made to temporarily close the border with Iran in a restrictive regime. In addition, all necessary measures are being taken to check people who arrived in Azerbaijan from countries where coronavirus was found. Specialized hospitals and laboratories are provided with appropriate equipment and medicines for the diagnosis and treatment. For this purpose, professional doctors have been sent to all hospitals in the regions.
The report of the operational headquarters also noted that, together with the World Health Organization (WHO), all necessary measures are being taken and intensive work is being done to prevent the spread of coronavirus and increase the effectiveness of relevant preventive measures.
In addition, as a result of negotiations with China, Germany and other countries, relevant agreements were reached on the delivery to Azerbaijan of the necessary equipment, medicines and specialists.
Azerbaijan has taken all necessary measures to prevent the spread of coronavirus in the country, the sanitary-epidemiological situation is under strict control, the report said.
Ministry of Public Health of Azerbaijan HOTLINE:  9103 (0)


---
General travel recommendations
Consult WHO

Consult WHO website, for the most up-to-date information regarding enhanced screening procedures.

Check Travel Alerts

Review your Department for Foreign Affairs for the latest updates on Travel Alerts.

Consult Airlines

Check with the airlines regarding any flight cancellations and/or restrictions on flying.

Observe Personal Hygiene

Wash your hands often with soap and water for at least 20 seconds. Use an alcohol-based hand sanitizer if soap and water are not available. Avoid touching your eyes, nose, or mouth with unwashed hands. Cover your mouth and nose with a tissue or your sleeve (not your hands) when coughing or sneezing.
---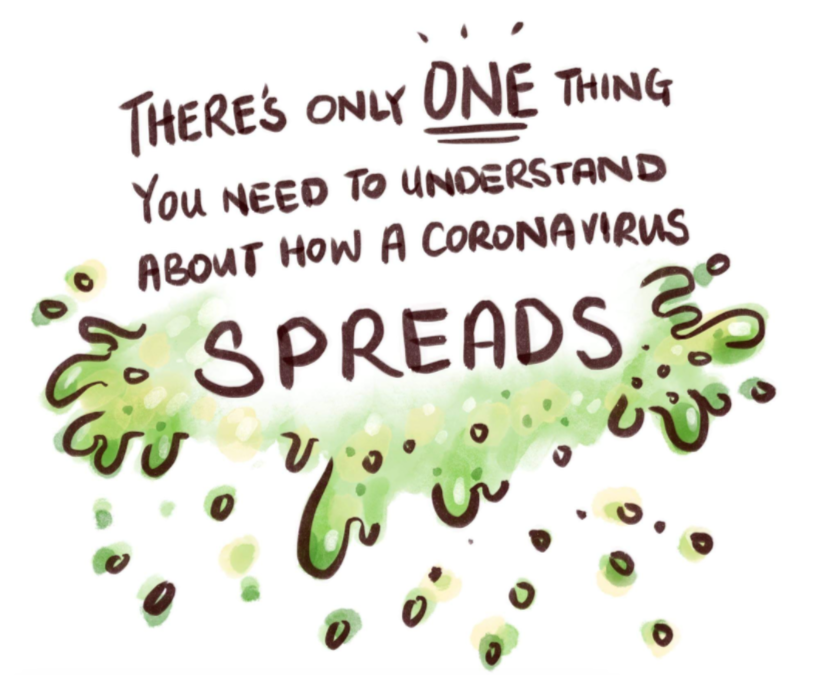 You can download a short and very useful info comic by popular designer Wei Man Kow. Easy to understand information on how a COVID-19 spreads. You may download a small PDF file below.
---
Contact us
Feel free to drop us a line if you have any South Caucasus travel related questions and/or concerns. Our team will be glad to respond in a timely manner.