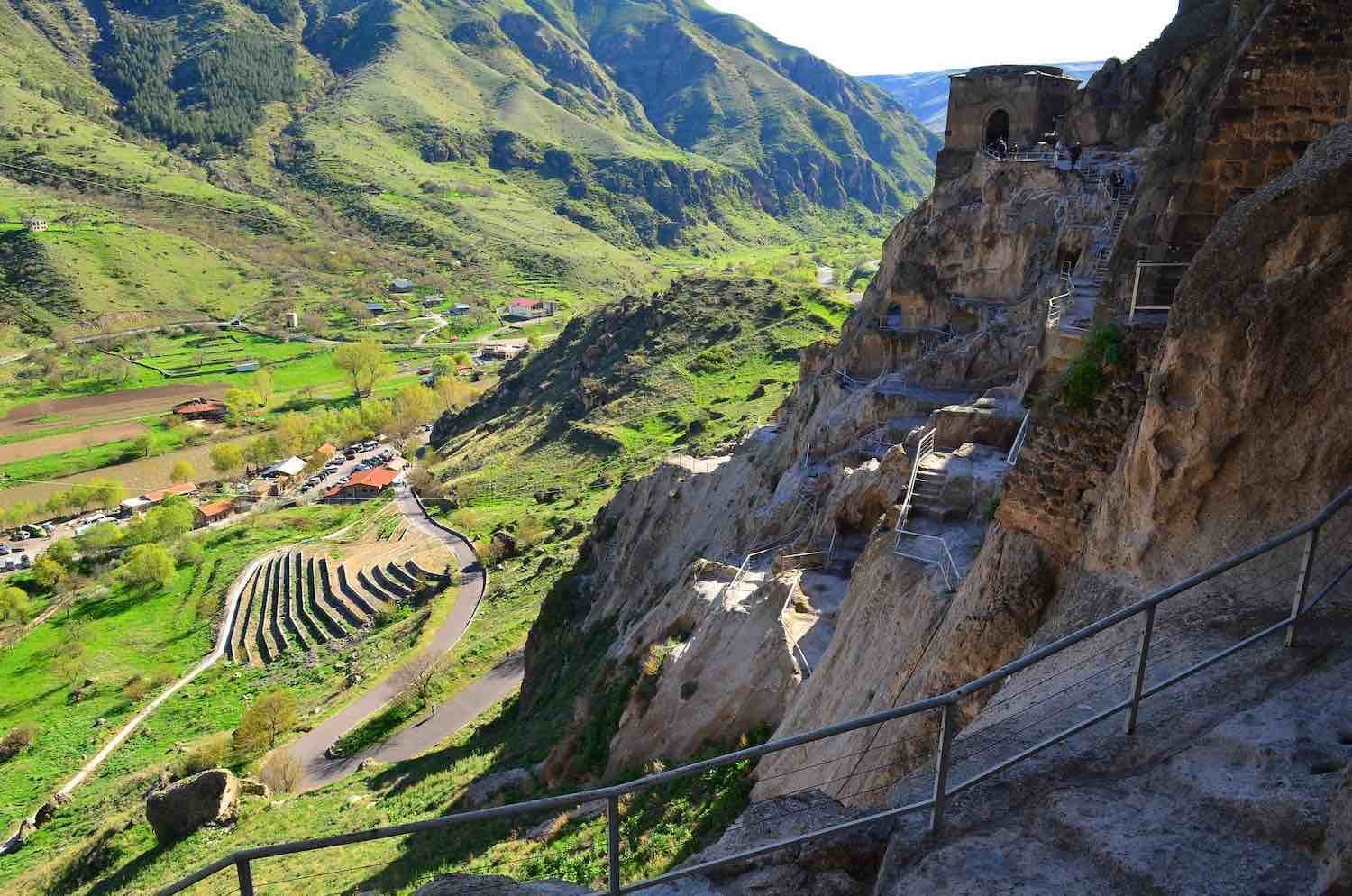 Georgia and South Caucasus – Small Group Tour Deals 2020-2021
We recognize the increased uncertainty that COVID-19 may be causing in your own trip planning. To help you book with confidence, we are offering an exceptional cancellation policy: Until the situation has stabilized, we provide you with the option of a 100% refund on all new bookings made after March 25, 2020, for cancellations made more than 14 days prior to a tour.
This offer applies to ALL of our small group tour deals in 2020 and 2021 booked and confirmed within this period.
---
If you haven't made any decision yet on your travel destination for when this crisis fades away, now is a perfect time to set your eyes on South Caucasus. Comprised of Azerbaijan, Georgia and Armenia, this region offers amazing tourist experience. Fascinating nature, ancient history, along with traditional hospitality and organic food – all sums up to be a trip you later will call "a journey of a lifetime".
Due to the fact that many of potential travelers are still uncertain of their plans, we decided to run an early-bird discount campaign. You have a chance to tour Georgia, Armenia and Azerbaijan later in 2020, or in 2021, for less money if book now. All of our small group tour deals in both Georgia and South Caucasus are currently published with a discounted pricing.  
Additionally, with the promo code for small group tours you may get up to $100 off per person. Click on any of the selected group tour options below and get your own discount coupon code, when filling in tour request form.
---
Gem of the Caucasus | 14-day small group tour
All-inclusive travel package (i.e. full board meals, accommodation, transportation, guide, entrance fees, activities fees). This is a guaranteed departure tour, with fixed dates. During this tour our travelers will experience Georgia at its best: nature, history, winemaking traditions, protected areas, local farms, etc. Highlights of the tour include:
Ancient cave town Vardzia
Farm visits
Tea plantation and natural tea making master-class
Mountain river canyon visit (boat ride)
Black Sea coast protected area visit. 
Gem of the Caucasus | 14-day Georgia small group tour
ALL INCLUSIVE 14-day group tour to Georgia – is the best option for those travelers wishing to visit Georgia. Look no further as you have already found a perfect Georgia tour program.
---
Azerbaijan, Georgia and Armenia | 15-day small group tour
Exciting and cultural in-depth tour of the Caucasus that have been home to ancient mountain clans for centuries and is one of the worlds most complex regions, whose geographical location between the Caspian and Black Seas is the land bridge between Europe and Asia. The 15-day tour starts on Sundays in Baku, Azerbaijan's cosmopolitan capital on the shores of the Caspian Sea and travels through the lush green Kakheti region where they have been making wine since 300 BC to Tbilisi the capital of Georgia. Following in the footsteps of Silk Road merchants and medieval Crusader Knights the tour ends up in Yerevan, Armenia's vibrant capital. Major highlights of the tour include:
Sheki, formerly silk producing center of ancient Great Silk Road
Open flame burning mountain
Unique Georgian wine tastings
Uplistsikhe cave town
Lake Sevan
Garni temple
There is an additional discount for the tour departing on July 5, 2020.
South Caucasus | 15-day group tour of Azerbaijan, Georgia and Armenia
Small group tour to Caucasus offers you well-managed travel program with the tour price that is hard to beat. Tour combines 15-day itinerary in Azerbaijan, Georgia and Armenia.
---
Contact us
Drop us a line if you have any Georgia and South Caucasus travel related questions and/or comments. Our team will be glad to respond.