Recent archaeological excavations established that Georgia is the cradle of wine-making, dating back some 8,000 years. The peasant has always had a family-like relationship with vineyards, since the plant of the vine is apparently blessed by the Lord, thus sacred.
The oldest remains of the wine were found in Kvemo Kartli, south of Tbilisi. Throughout the centuries, the center of wine-making shifted east to Kakheti. One of the six official wine-making zones in Georgia, Kakheti is the easternmost region and at the forefront of vine cultivation, with its peaty, black and silty soils.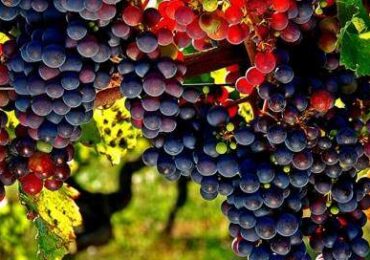 Traditional Kakhetian wine varieties include Saperavi, Rkatsiteli and Mukuzani, while one may also find the originally-French Cabernet Sauvignon, which has perfectly adapted to the regional microclimate.
Georgia is the guardian of the ancient wine-making tradition. Remains of the oldest wine were found in the debris of a clay vessel, believed to be the Qvevri – a unique Georgian method of wine-making. The wine fermented in Qvevri is rich in tannin and is believed to have curative properties. The majority of Kakhetian Wineries specialize in the Qvevri method, not only guarding the ancient tradition but raising its awareness in international markets.
A connoisseur of wine can find all types of wineries in Kakheti, including chateaux, wine resorts and traditional wine companies. All have their unique competitive edge, be it ethnographic corners, attractive location, architecture and landscapes, gastronomic tours, or participation in the wine-making process.
Which Wineries to Visit in Kakheti?
Khareba Winery is a few kilometres from Kvareli, on a hill in between two lakes. Apart from the picturesque landscapes, the winery is known for its unique Wine Tunnel, excavated in the 1960s. In the 8km-long tunnel, the same natural conditions (12-14 C, and 70% humidity) are preserved throughout the year, thus ensuring the high quality of wine-aging.
Shumi Winery hosts ethnographic tours. Visitors will be told the wine history of the country, learn the ancient techniques of wine-making and chacha (high spirit drink made out of grape shells and seeds) distillation, and even bake bread in a traditional bakery 'tone'.
Schuchmann Wine Chateau offers a professional approach towards an ancient tradition. Even though the high-class wine resort was built just a few years ago, it is greatly admired by visitors. Akhasheni Wine Resort is a unique Wine Spa. Apart from traditional massage and sauna, guests can enjoy wine spa therapies including grapeseed scrubs, mud baths and hot wine baths. During the procedures, the grapeseed oil produced at the chateau is used.
General Information
All the Wineries are in different locations in Kakheti, so travel expenses and route length must be consulted in advance.
Best Time to Visit Kakhetian Wineries: September – Late October. This is the period of rtveli – grape harvesting.