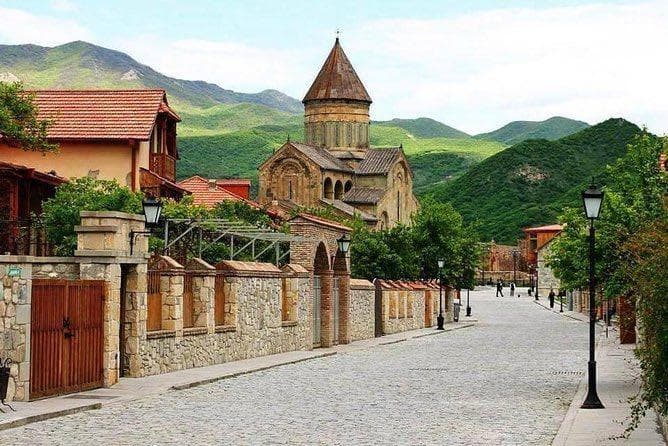 10 must visit spots in Georgia, Armenia and Azerbaijan
Are Georgia, Armenia and Azerbaijan (known together as Caucasus region) on your 2020 Travel Wishlist? If the answer is "yes" then most probably you have already heard how versatile and amazing Caucasus is.
Three relatively small countries are nested between Caspian and Black seas on the East and the West, picturesque Caucasus mountain range on the North, and Biblical Ararat mountain on the South. The area boasts one of the largest natural diversity in the world. With gorgeous mountains, miles of vine valleys, magnificent rivers, mythical semi-deserts, and more, Caucasus is the place for repeat exploration.
Georgia, Armenia and Azerbaijan each are gaining momentum of tourism growth. Georgia is becoming a hot spot for both classic tourism and responsible travelers alike. Armenia strikes with one-of-a-kind architecture. Whilst Azerbaijan is almost like a world-apart within the three. However, be ready to experience unique hospitality, fairytale-like nature, amazing cuisine, and fascinating journey overall – in each of them.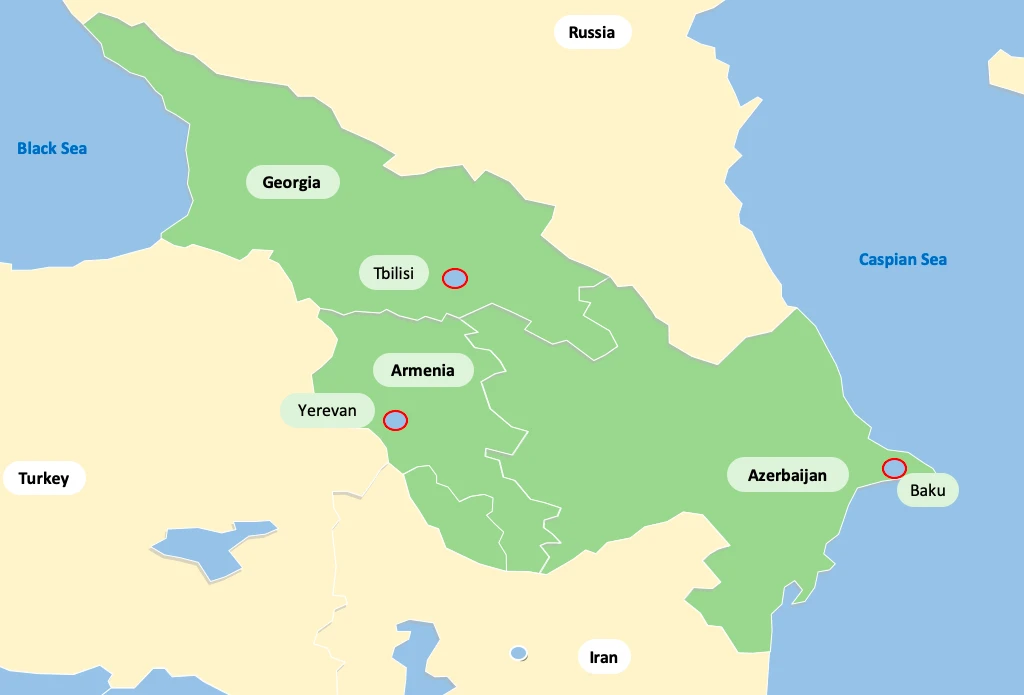 So, if you're just starting to plan your tour to Caucasus, these places will steer you in the right path:
Baku (Azerbaijan) – Where the East meets the West
Capital of Azerbaijan has been rapidly developing its skyline with some of the worlds most spectacular new architecture. Which counterpoints with Baku's medieval UNESCO World heritage list members within magnificent Old City – Icheri Sheher. Dedicate a full day tour for Baku, and don't forget to include "Shekhidler hiyabani", Rasul-Zade street, Fountain square, Icheri Sheher, Heydar Aliev cultural centre, and an evening walk along Caspian seafront boulevard.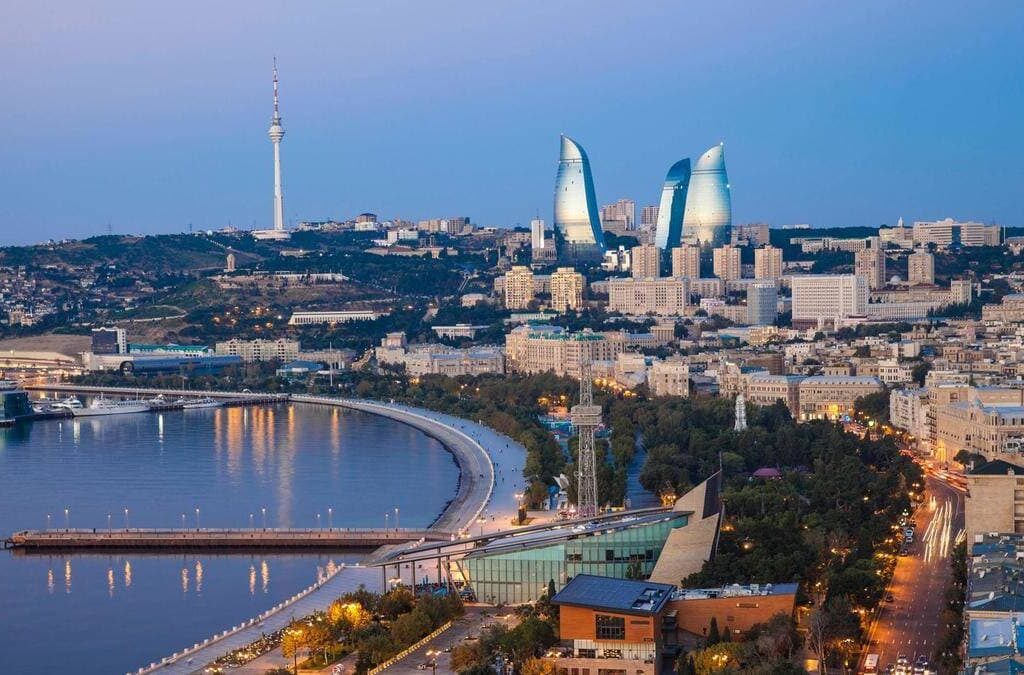 Gobustan (Azerbaijan) – Petroglyphs and mud volcanoes
Gobustan National park, otherwise known as Qobustan Petroglyphs Reserve is a home to UNESCO protected ancient stone engravings dating back to 10 thousand years BC. It is also believed that almost half of the World's mud volcanoes are in Gobustan. The destination is arguably the most popular day trip from Baku. Being only 60 km away from Azerbaijani capital it takes its visitors to a completely different setting. Gobustan's landscape and views over Caspian sea are an amazing added bonus to the journey.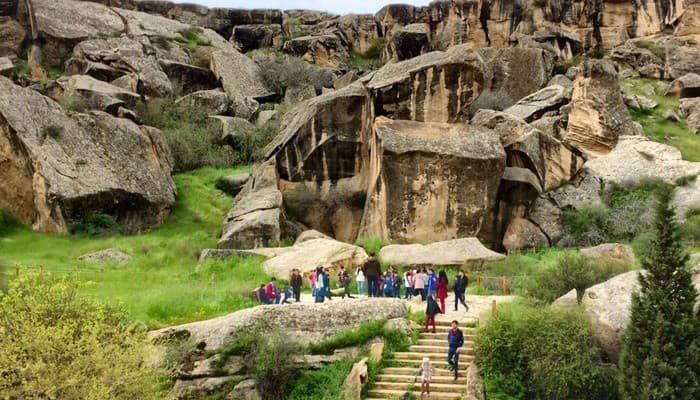 Lagich (Azerbaijan) – Medieval atmosphere of a highland village
Lagich mounatain village is a settlement established in the 5th century. It allows travelers to dive deep into the regions history and medieval atmosphere with narrow stone walkways of its main street. Huseynov street is unevenly paved with smooth river-stones, and follows between houses constructed traditionally with interchanging timber and stone layers. Most of the houses have wooden balconies.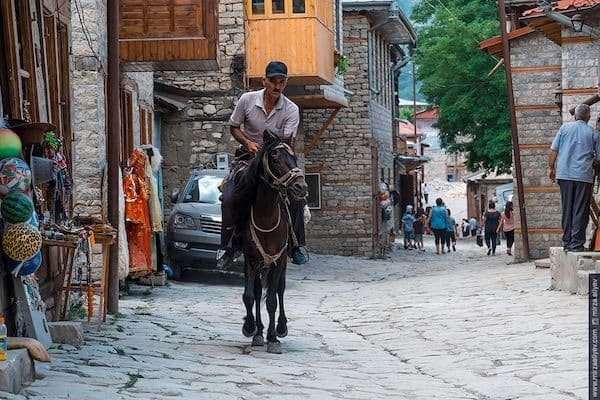 Sighnaghi (Georgia) – City of Love
Sighnaghi is one of the most popular town among tourists in Georgia. It has been recently labeled as 'City of love', mostly for the fact that one can register a marriage there 24/7. Previously a Royal residence, Sighnaghi still surrounded by ancient city walls. Cozzy and pretty this small town is definitely a stop to make after arriving in Georgia from Azerbaijan.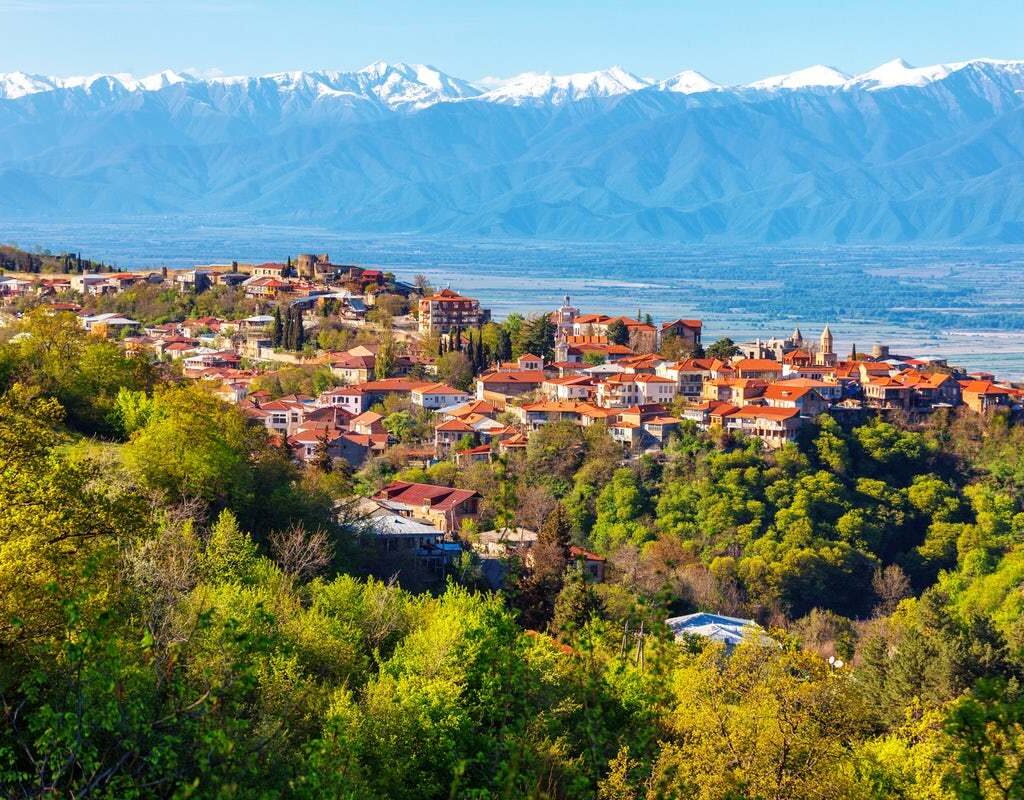 Tbilisi (Georgia) – Vibe of the Caucasus  
Georgian capital city Tbilisi for many centuries of its existence was a place where people of all faiths, cultural and national backgrounds used to live together. The fact that made Tbilisi a contemporary metropolis filled with history and atmosphere of rich and great past. Whatever your travel habits, Tbilisi absolutely has anything to offer. One day in Georgian capital is surely not enough, but it will give you an impressions of the entire region – it's hospitality, people, its past and future.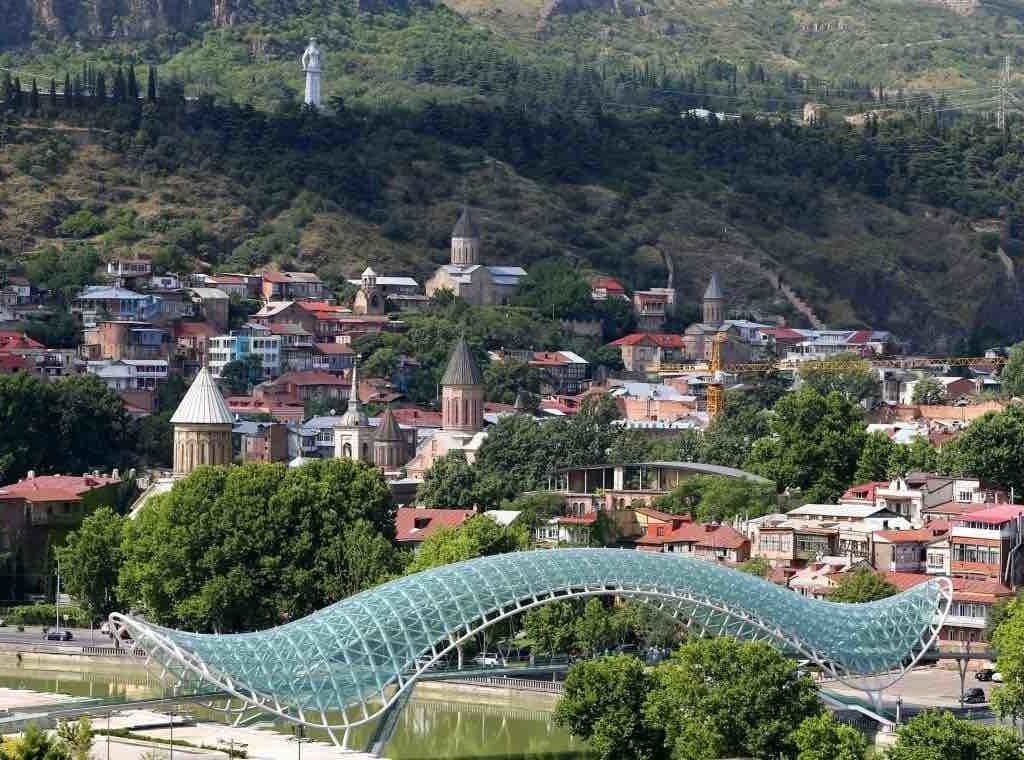 Uplistsikhe (Georgia) – Lord's Fortress
Uplistsikhe is an amazing and formerly large-scale cave town that located almost 100 km away from Tbilisi, Georgian capital, and about 10 km from the town of Gori. From the early years of its existence (approximately 6th century BC) and up until 1st century AD Uplistsikhe was one of the main administrative and political centers of Georgia, or Kartli (Iberia) at that time, with worship temples dedicated to Pagan beliefs. Being quite an important location on busy trade routes between Asia and Europe Uplistsikhe cave city was populated by more than 20 thousand people at its most prosperous period.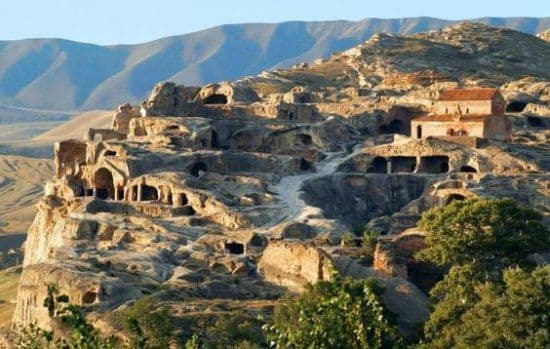 Zegaani (Georgia) – The gem of the valley
According to Orthodox Christian teaching, dense forest symbolizes serenity, peace of mind and solitude. Zegaani Monastery, deep in the woods near the village of Zegaani is a calm, fairy-tale-like place, where ancient churches beautifully blend into nature. The first building constructed at the monastery, St. Marina's Church, dates to the 5th century. Thus, it is one of the first Christian buildings in Georgia. Visit to Zegaani monastery will surely be one of a lifetime memories.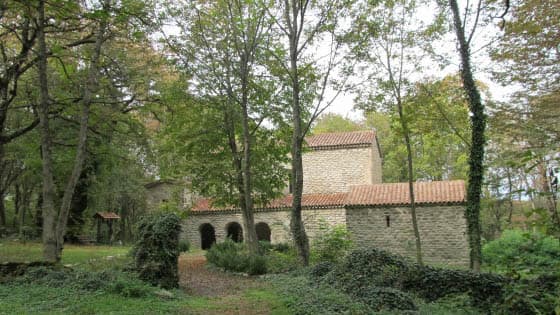 Lake Sevan (Armenia) – 50 shades of blue
Being the largest in the Caucasus, with its great blue waters expanded over 80 kilometres, Sevan lake is also one of the largest freshwater high-altitude lakes in the World. Water colours change with the season and weather from a dazzling azure to dark blue with hundreds of shades through the process. Lake Sevan is surrounded by a number of significant Armenian monasteries, with Sevan monastery holding a prime position among others. Visiting this lake is definitely must-do in the region.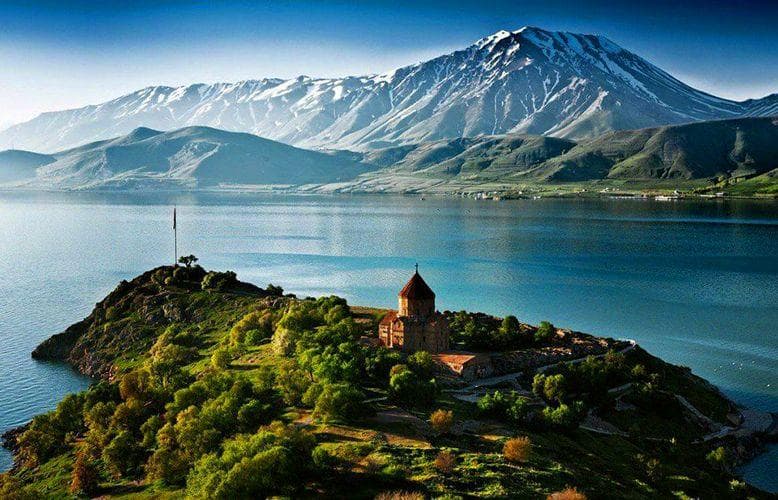 Yerevan (Armenia) – Place to amaze and awe
Capital of Armenia is arguably one of the most famous in the world comparing to other two. As noted in popular guidebook Yerevan is full of contradictions. Old-fashioned traditional teahouses are located next to chic bars and modern cafes. Street fashion ranges from young hipsters to old 'babushkas' with amazingly beautiful varieties in between. Yerevan has a distinguished colour in its main architecture – its pink. Proudly standing municipal, government and museum buildings coloured in pink – are something to amuse any traveller.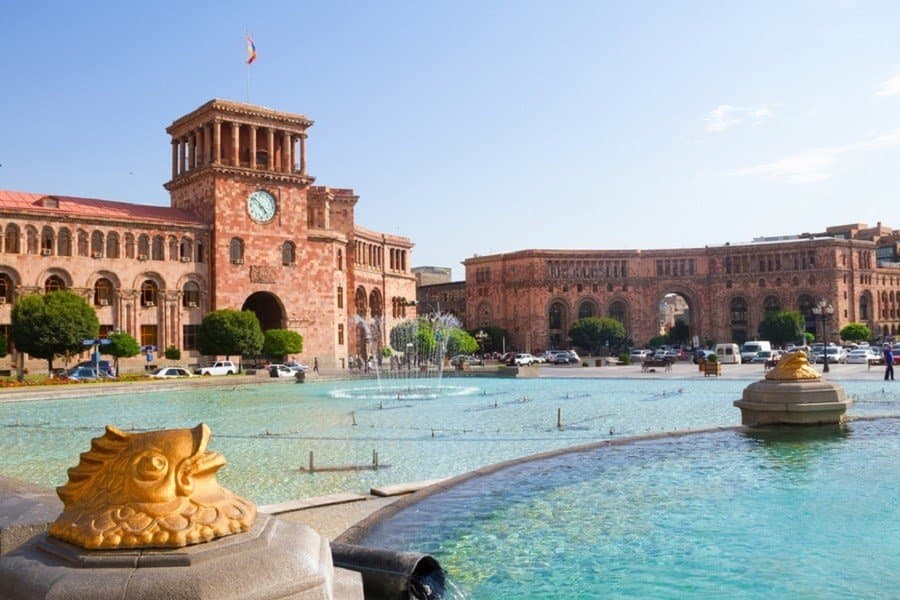 Garni (Armenia) – Hellenic Caucasus
Garni temple is a picturesque Parthenon-like structure built by Armenian King Trdat I in the first century AD. Features monumental columns, beautiful staircase, 7th century church and remains of Roman-era bathhouse. Latest archaeological findings indicate that the surrounding area was inhabited as far back in history as Neolithic times. The site is completely different from what you've already seen in the Caucasus.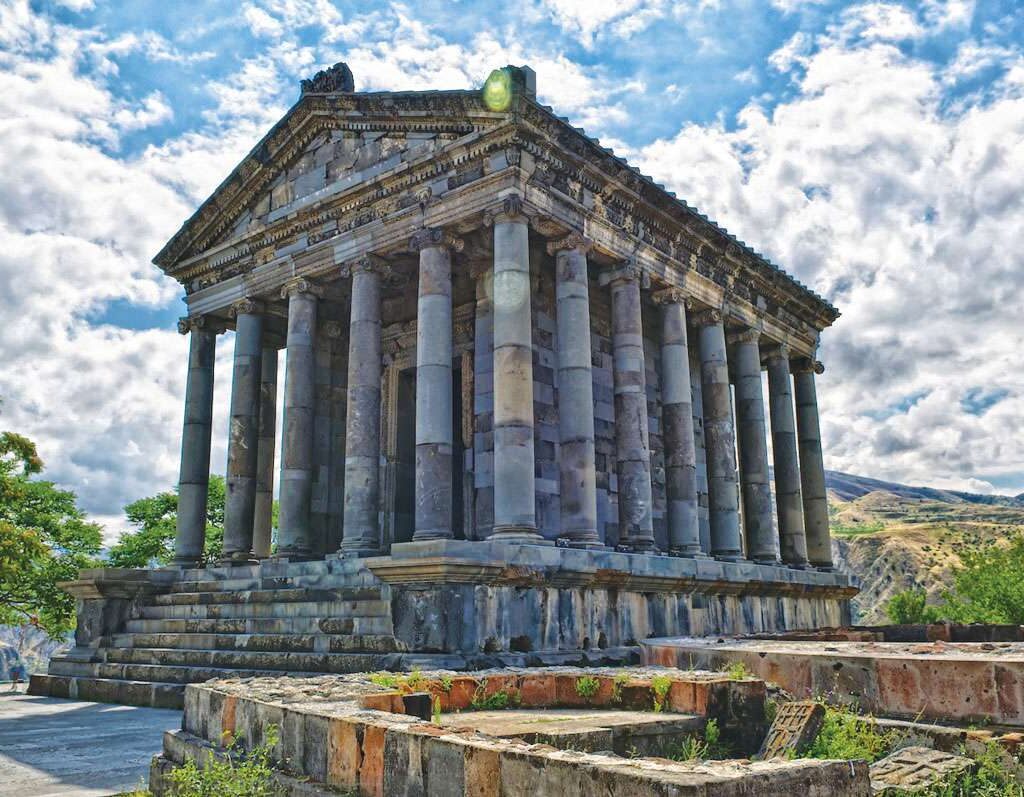 All of the above are featured in our 15-day small group tour of Georgia, Armenia and Azerbaijan. Traveling in a group has many benefits. Apart from obvious economic reasons, when you save on many shared expenses, small group journeys are a great opportunity to connect with likeminded explorers from other countries. And, what's most important to us, small group tours are a way to travel responsibly.