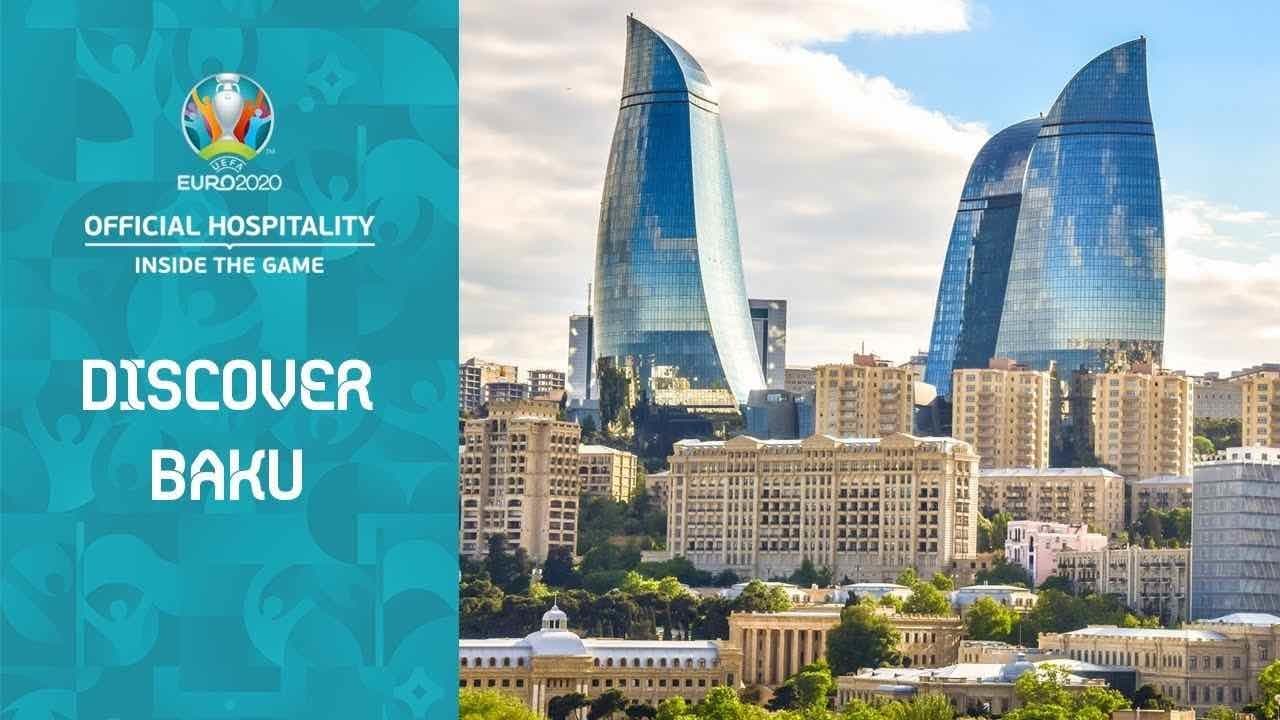 How to get to Baku for EURO 2020 football matches?
How to get to Baku, Azerbaijan, for UEFA EURO 2020 football games in June next year? This is the very question most of the football fans in Wales (UK) and Switzerland are started to wonder about. Today Welsh and Swiss football fans have learned that their respective teams will start to compete for major European trophy in Group A. Other two teams are Italy and Turkey.
Why Baku
When are the matches
How to get to Baku from Wales (UK) and Switzerland
Basic Baku travel tips
Why Baku?
UEFA EURO 2020 is being held across the continent for the first time in the competition's 60-year history, with 12 host cities. Capital of Azerbaijan, Baku, was selected as one of the host cities. So, both Wales and Switzerland team will have two games in Baku. Each.
When are the matches?
Baku will host four matches in total. Three games of a Group stage:
June 13: Wales vs Switzerland
June 17: Turkey vs Wales
June 21: Switzerland vs Turkey
And one Quarter-final match on the 4th of July. Participants are to be defined after Group matches are all played.  
How to get to Baku from Wales (UK) and Switzerland
There are no direct regular flights to Baku from Cardiff, nor from Geneva (as of December 2019). But there are direct flights to Baku from London, Paris, Berlin, Milan. All operated by Azerbaijan Airlines. There are plenty of other non-direct flight options too. Flights via Istanbul, Kiev, or Tbilisi are also a good alternative.   
In 2019 many Chelsea and Arsenal fans arrived to Tbilisi (Georgia) and took an overnight sleeping train from Tbilisi to Baku. Adding some touristy experience to their sporty journey.
================================================================
================================================================
Baku travel tips
♦ Both Wales and Switzerland citizens need to get a visa to Azerbaijan. Obtaining e-visa is relatively simple and quick process. One major tip: don't forget to check the validity of your passport – it should be valid for a least another six months from the date of travel. Total cost of Azerbaijan e-visa is 23 US$. Payment is made online by Visa, MasterCard, or UnionPay. More information about e-visa to Azerbaijan can be found here.
♦ Accommodation in Baku is very diverse. All major hotel and lodging online booking platforms are available. Booking.com and AirBnB being the most popular. Please note that accommodation during the dates of such big events may be challenging to find. So, book in advance. The Baku Olympic Stadium is located in outskirts of the city, so it is advisable to search for accommodation using a "Map" mode on both platforms. This way you can find accommodation closer to the stadium 🙂 
♦ Getting around in Baku is safe and simple. As a trending tourist destination the city is very hospitable. Azerbaijani language is very close to Turkish; most people also speak Russian; younger generation usually has no problem with understanding and speaking English.
♦ Some useful information to consider:
1 British Pound equals to 2.20 AZN (Azerbaijani Manat)*
1 Swiss Franc equals to 1.70 AZN*
1 Euro equals to 1.90 AZN*
Local time in Baku is GMT +4
Power plugs used: Types C and F (with two round pins); 220V.  
Baku stadium and matches ticket information can be found here.
♦ Embassy of the UK in Baku information:
45, Khagani Street, Baku AZ1010, Azerbaijan
Phone: +994.12.4377878
UK Government services while in Azerbaijan
♦ Embassy of Switzerland in Baku information:
Icheri Sheher (Old City)
Böyük Qala Street, N° 9, Baku AZ1004, Azerbaijan
Phone: +994.12.4373850