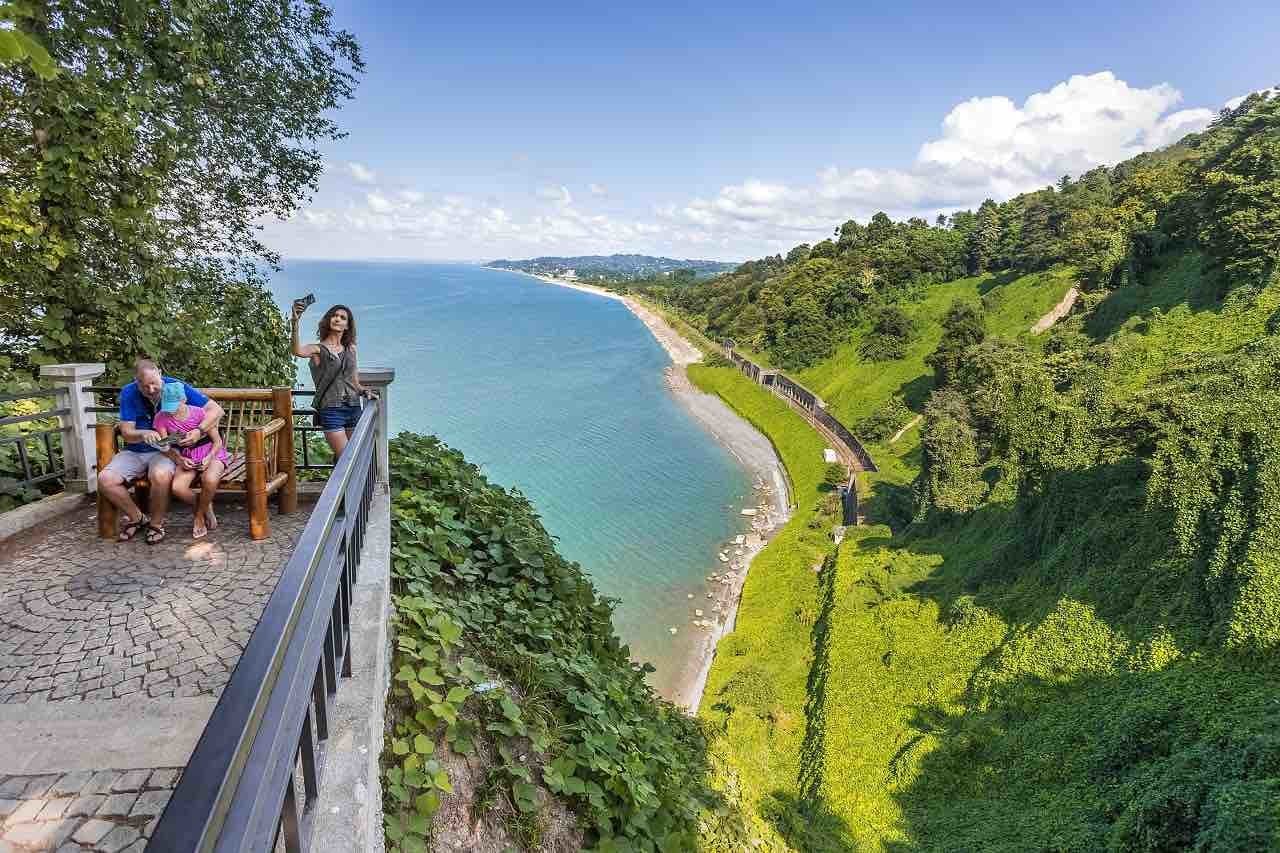 How to get from Tbilisi to Batumi?
When the travel season hits its peak in Georgia many struggle to find a suitable travel way from Tbilisi to Batumi, and return. What are the obvious options available?
Click to skip all the reading down to the best option 🙂 
Railway. Trains between Tbilisi and Batumi run 4 times a day during Summer season up to the end of September. One-way train journey takes 5 hours and it is a very straightforward way to get from one place to another. Comfortable modern double-decker coaches by Swiss Stadler equipped with wifi routers and vending machines. If this is your preference, you can always request our managers to reserve Tbilisi to Batumi train ticket. And, if available, we will be glad to do that.    
Flight. Local air company Georgian Airways operate a regular flight between Tbilisi and Batumi. Tickets are available from their website. Flight duration is less than 1 hour. And, if you ready to spare some time to travel first to the airport, go through the check-in process and fly – this is your option to choose. Return ticket prices start from 120 US Dollars. 
Bus. There are a number of companies that operate regular coach buses in both directions. These are comfortable big buses that would relocate you from Tbilisi to Batumi, or return, in about 6-7 hours.
Private taxi. As anywhere in the world there are plenty of private drivers who would happily take you from Georgian capital to the Black Sea coast. Their prices are vary. We do provide this service as well with all our drivers and vehicles being insured, clean, air-conditioned, and with a bottle of water. You may check the rates for private transfers here.
But what would be the best option?
What we suggest – is to turn the wasted travel day into the highlight of your trip in Georgia! Have you heard about one-way sightseeing tours between cities? Well, we offer just that. 
Our 2019 travel season newbie – Guided Transfer service from Tbilisi to Batumi, or return. 
Service price is higher then ordinary travel by rail or by bus. 
But our price of 49$ includes the following:
Guided sightseeing stops along the way
Lunch with local family on Rikoti mountain pass
Free WiFi on board
Relocation from Tbilisi to Batumi  (or return)
================================================================
Service is operated on comfortable air-conditioned Mercedes Benz Sprinter
Maximum number of passengers is 10 people, so everybody feels comfortable
As you can see there are plenty of options to choose from. And it is up to you to decide what suits you the best – usual boring journey, or an exciting day of discoveries 😉