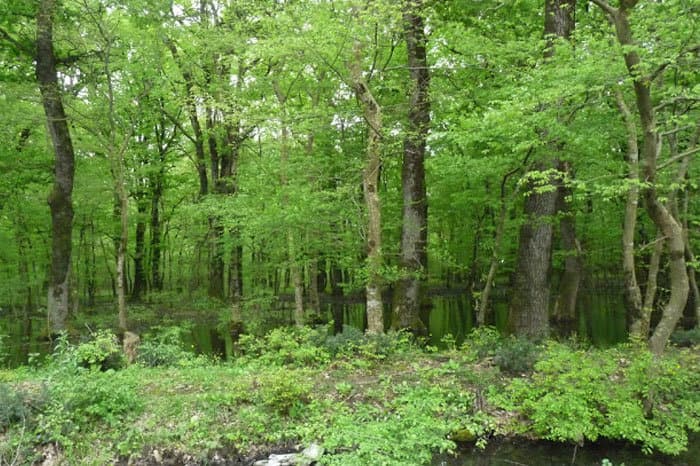 Supporting Ajameti
In line with our ongoing efforts to turn all Geotrend operations green, eco-friendly and in responsible travel fashion, we are happy to make this announcement. 
Starting from 2019 we will be allocating part of our income from tours in Georgia to the project run by Treepex in our country. Which is – Rehabilitation of Georgian oaks in Ajameti protected areas. 
So, each time you book one of our small group tours you show yourself a responsible traveler to Georgia, and help us contribute to the conservation of one of many amazing nature reserves in our country. 
Ajameti Managed Reserve is located 230 km away from Tbilisi,  the capital of Georgia and it was formed as a strict nature reserve in 1946 to preserve rare and relict Imeretian Oak and Zelkova trees. The famous oaks of Ajameti are ancient natural treasures, with some of the trees being over 250 years old.
In Ajameti Protected Areas we are planting and rehabilitating Georgian Oak (Quercus iberica), Imeretian Oak (Quercus imeretina) and Zelkova (Zelcova carpinifolia), the latter two species are endemic and endangered species and member of the Red List of Georgia.