Free video tour about winemaking in Georgia. This is our way of continuing to operate during coronavirus times, to support our guides, and help other local businesses – while offering you the option to tip the guides (or donate towards our partnerships).
---
Georgian wine tour content:
00:46 – Wine is Georgian culture
01:55 – History of Georgian wine
02:55 – Fermenting wine the Georgian way
05:11 – Qvevri job
06:27 – Tour of Chateau Demi
07:30 – Compliment with sightseeing
---
Georgia Wine Tour – Chateau Demi
By Daria Kholodilina – Georgian wine guide
Today we're going to undertake a virtual wine trip. We will explore Georgian traditional winemaking technology, and as an example of this we will see the small winery just in a half-hour drive from Tbilisi. Which makes it a great destination for a weekend trip after the quarantine is over.
Wine is Georgian culture
It is quite typical to Georgia when winemaking is not something you learn in the Universities or special courses, but rather inherit it from your ancestors. Because wine is so deep in the country's culture that in every family you can find someone who calls himself a winemaker.
However, this is not the case of Chateau Demi, because out of all living family members nobody has ever been making wine before. It was a dream that everyone in the family secretly had and now it has come true. The head of the family, Mr. Dimitri, was studying in Moscow, and then he was working in the engineering field for a long time. But one day he decided to change his life and started a small winery together with his family.
His wife, Guliko, is very much involved in everything that concerns the winemaking. She's a member of Women Winemakers Association, Georgian organization that takes care of women in wine and promotes this profession among the ladies.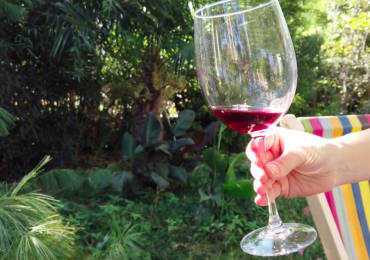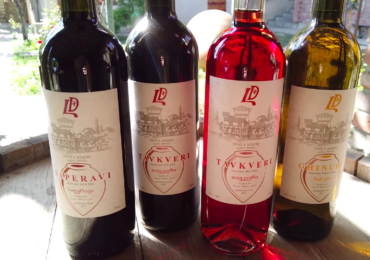 A bit of history
Georgian winemaking is believed to have started approximately 8000 years ago. According to archeological research that was finished in 2017 it was claimed that Georgia is really a cradle of wine. People who lived on the territory of modern Georgia 8000 years ago evidently were cultivating grapes. Findings proved that they were not using wild grapes to create a drink that was making them happier and merrier. And they were using the same vessels that we're using now for fermenting and storing wine. We call it Qvevri and it's an egg-shaped clay vessel that is keeping wine underground.
Underground temperatures in Georgia are very good for winemaking – from 13 to 16 degrees Celsius.
---
Fermenting wine – Georgian way
We're visiting Chateu Demi to see exactly the fermentation process. Harvest has just been finished and grapes are already in the Qvevris and fermentation is on.
First, let's see how standard fermentation works: in order to make classic technology white wine – you press white grapes immediately and separate them from skins. This way it is only juice that is being fermented inside the vessel. In the stainless-steel vessel or in a barrel.
And then, when the fermentation is over, wine juice is staying in contact with the sediments, so it will have a finer taste. Alternatively it is being moved to another vessel for aging.
In case with Georgian traditional winemaking it is different.
Let's say you harvest white grapes. For example, Chinuri vines which is very typical for the Kartli region where the Demi winery is located. You sort of crash the grapes, but not press them completely, and put them into Qvevri, underground. You fill Qvevri up to the neck, and in several hours the fermentation process is initiated by natural yeast that "lives" on a skin of a grape. And the rest is in the hands of nature 🙂
This natural fermentation process is usually going on for 21 days. During this period the winemaker has to be there all the time to "punch" grapes from time to time. This way the grape skins would go down. Which in turn ensures that fermentation process goes smoothly and prevents wine from boiling too much and going out.
Through this process juice inherits tannins and skin colors. That is why so-called "amber" wine has its color. Tannins are something that you can also feel in a strong tea or red wine, a taste of slight bitterness.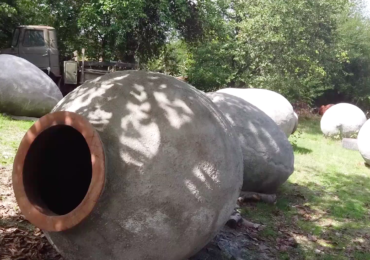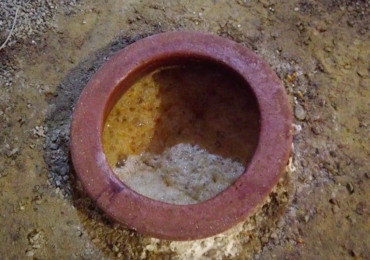 Qvevri job
Once the fermentation is over the Qvevri is sealed hermetically, so there is no oxygen access inside. In here wine is being aged for another 6 months. Qvevris are usually being opened in early Spring (maximum in April). At this time grape skins that were on top of the vessel half a year ago are now in the bottom. The "egg" shape of a pot ensures that skins are moving down much slower than in stainless-steel vessel of a usual round form.
This way wine is being filtered in a most natural way. When all the small particles are slowly drowning down, they leave the clean part of wine juice above.
So, once Qvevri is open, wine is being transferred to another Qvevri, or to a regular steel tank, or to a barrel (depending on a winemaker's decision). This is usually a very quick process, so the oxygen impact on young wine is minimal.
The leftovers of skins that are laying at the bottom of Qvevri are being distilled separately to make a traditional strong Georgian spirit called "chacha".
---
Wine tour in Chateau Demi
After learning all about Georgian winemaking techniques, guests proceed to Chateau Demi wine cellar. It's a place where the wines from previous vintages are kept.
Our host Guliko is not only an important part of winemaking process, she's also a great cook. Her special dish is a yoghurt soup that is being offered to the guests.
Chateau Demi also offers its visitors Georgian folk program, like traditional songs and dance performances. And even the old craft of carpet weaving, which is also quite an unusual and interesting thing one can learn during their tour to Georgia.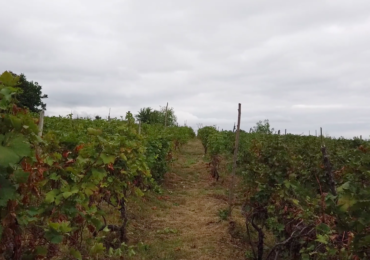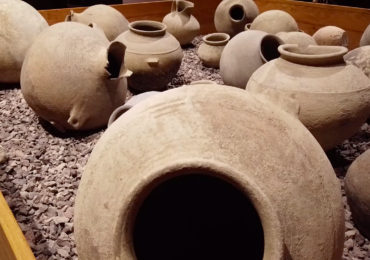 Complimenting wine experience with amazing story
If what you're looking for is a half-day or a one day wine tour, then this type of trip is spot on. You can leave Tbilisi approximately around 10am and arrive to Chateau Demi at about 11. Have a wine history tour, practice some crafts, see the cellar, meet the family and have the wine tasting followed by delicious lunch.
As an additional option to continue the day we would suggest a visit to historical sight nearby. Ancient Martkopi monastery. It was established in the 6th century by one of the 13 Assyrian Fathers who came to Georgia at that time to promote Christianity. Name Martkopi is related to Georgian expression "marto kopna" – being alone.
Anton Martkopeli was believed to be living in an isolation in the part of the Monastery in the top tower for the last 15 years of his life. In the 13th century the Monastery was almost completely destroyed by the Golden Horde army. And it was only restored in the 17th century. This is one of the most beautiful and fascinating locations in Georgia in a very close proximity to Tbilisi. The Monastery visit is a great compliment to Georgian wine tour.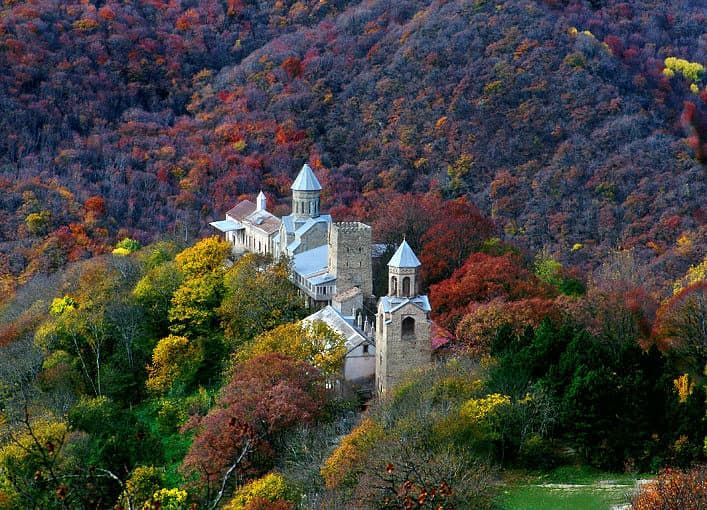 ---