Private tours to Georgia is an option many travelers choose in order to get a deeper understanding and insight into destination country. Our Georgia tour packages provide guests with some unique experiences of this amazing Caucasus country. All pre-designed travel options include highlights of Georgia's rich history and traditions, versatile natural environment, and famous Georgian winemaking.
Eco-friendly and responsible travel
Private tours are an ideal way to be a responsible traveler. Our main mission is to run only eco-friendly tour options in line with our responsible travel policy. Individual tour journeys are of minimum impact to local communities and places visited. And we offer all our tourists reusable water bottles, as well as bamboo-made replacements of your toothbrushes
. We encourage you to also take care about local environment and see sustainable tourism in action.
Private tour options
At GEOTREND we offer a number of travel options and Georgia tour packages, each intended to satisfy a variety of tourists demands, wishes and interests. Below is the list of tourism directions our travel agency operate with:
Tailor made private tours
Our team is ready to design a tailor made tour itinerary in accordance with your calendar, number of people traveling with you, preferred accommodation, budget level and any other request you may have. When ordering your Georgia private tour with us you may rest assured that every single aspect of your trip will be taken care of. Private tours to Georgia are something that we pay a special attention to, as they require an individual approach to every guest wishing to visit our country. You may contact us with your special request and we will be doing our best to meet your travel needs.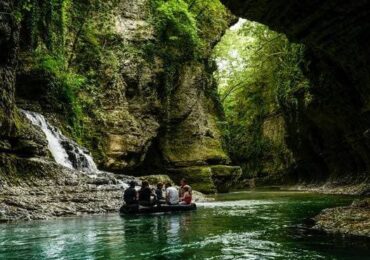 Standard tour packages
Nevertheless our practice shows that not all travelers have clear picture in mind when it comes to drafting their own tour package: and this is obvious considering that trip to Georgia for many is a brand new experience. We have tried to make life easier for you by putting together a number of standard tour packages, each designed to cover major tourist highlights in Georgia.
Typically your travel program would include a walking city tour of capital city Tbilisi, an amazing trip to Kakheti region, Georgian wine producing countryside, a day tour to magnificent mount of Kazbegi, journey to an ancient town Uplistsikhe, and old capital town Mtskheta. Plus, if you're really into spending sometime in Georgia we have a tour package that includes a free day in Tbilisi, with our suggestions on what else to see, where to go and to do. 
Our standard Georgia and South Caucasus tour programs range from 3-day to 15-day itineraries.