GEOTREND offers you real estate tours in Tbilisi and Batumi that include all related transfers, hotel accommodation booking, setting you up with either English speaking realtors from our trusted partner companies, or directly with construction developer companies that we cooperate with. Our services also include: assistance in Bank account opening, property registration, refurbishment works organization and management, as well as further property management.
If you willing to buy property in Georgia and request a real estate tour, please see the below the scheme of how it will work:
Please send us the information about your real estate investment plans (apartment or commercial property, preferred location (Tbilisi, Batumi; city center or other), property use intentions, etc.);
We will then be sending you our offer with available options according to your request, within 2-5 days;
You will let us know the property options that you liked the most, as well as list of other services required (transfer, Hotel, management, etc.), and make a pre-payment in order to guarantee the chosen options availability;
We agree on dates of your travel and arrange everything for that.
Georgia real estate market overview
It is considered that one of the main basic reasons for Georgian economic growth was the development of real-estate market in the country. In 2006-2008 construction sector of the economy hold about 25% of the total workforce in Georgia. Not taking into account those in business of apartment and commercial real estate sale, rent and management.
Currently real estate market is on the rise in Georgia. The country attracts a vast amount of investors, and more and more of foreigners are making this a place to live, buying property in Tbilisi, Batumi and Kutaisi – major cities of Georgia. Due to the general growth of the economy locals are also helping keep real estate development on the rise.
Price of the square meter in new apartment houses starts at about 750$ (on average). There are also many offers on a secondary property market too – in some districts of Tbilisi one can buy a flat for as low as 300$ per square meter. However, prices for new apartments and houses in central locations, marked as "elite" property start from 1500$ / sqm. Property prices sometimes are almost twice as low during the construction period, comparing to those in already build houses.
Foreign investors are interested in purchasing real estate that is on high demand in terms of sale and/or rent with both locals and tourists. As it is very important for foreign investors to be sure in possibility for future rent of the property – how high is a demand and who will be managing it while on rent. What can be stated as a fact is that short-term rent demand in Georgia is very high because of the tourism sector growth, as well as number of visitors to the country. Especially in the capital city Tbilisi, in seaside city Batumi and ski-resorts like Gudauri and Bakuriani.
There are a lot of apartments of an average/middle level in Batumi, for instance. The city is a tourism center that brings together all those working in this sector be it locals or expats arrived in Batumi temporarily or even permanently. But the demand for properties of a higher class is also growing, hence construction works of new apartment houses are also very active. The example of Hilton opening a residential apartments tower in 2016 in Batumi is a clear sign of the potential this city holds. One of the most popular and most profitable real estate investment option in Batumi is buying a flat in so-called Apart-Hotel type properties. The infrastructure and service offers significantly differ from typical residential buildings, and, most importantly, helps investor to get rid of management and renting process hassle. Apart-Hotel type properties usually already have the following infrastructure: fitness centers, swimming pools, restaurants, casinos, reception desks, security, and management company. Prices in such properties start from 700$/sqm.
Seaside private houses outside of Batumi costs range from 40,000 $ to 1,5 mln $, depending on conditions and location.
In one of the ski-resort mountain towns Bakuriani private houses prices range from 60-70 thousand US dollars up to 350 thousand. Flats can be bought starting from 16-20 thousand US dollars. Locals buy it for them to have a permanent place during the ski season (starts in December through to mid April). Foreigners mostly in letting purposes, under the control of management team or company. Rent price of small apartments within Apart-Hotels start at 50$/night and depending on the season rise up to 200$/night, especially for bigger flats with panoramic views for instance.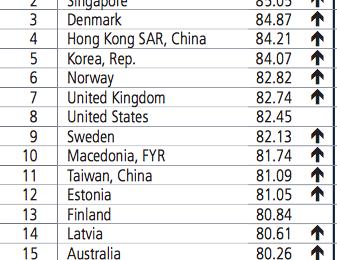 Some of the reasons to invest in property in Georgia:
Opportunity to make a profitable investment on growing market;
Foreigners have legal rights to own property in Georgia;
Investing in property worth more then 300 000 Georgian Lari (approximately 130 000 $) gives you the opportunity to obtain "Investment residence permit" to live in Georgia;
Quick and efficient property registration process;
Simple and liberal tax system in Georgia;
Georgia is in the Top-20 of ease of doing business rating among World economies for almost a decade now, according to the Doing Business ranks;
Georgian economic reforms were acknowledged as unprecedented;
According to the World Bank Georgia has joined the list of top improvers for the fourth time in the past 12 years.