Tbilisi Quest: Stories of Sololaki
Quest tour – is an exciting, fun and engaging activity!
Quest tour on your mobile device is an entertaining self-guided walk through the district of Sololaki in Tbilisi. Take a journey around the most luxurious places of 19th century Tbilisi, find clues, solve puzzles and get acquainted with the life of the Georgian elite of that time.
Get rewarded after finish! 🙂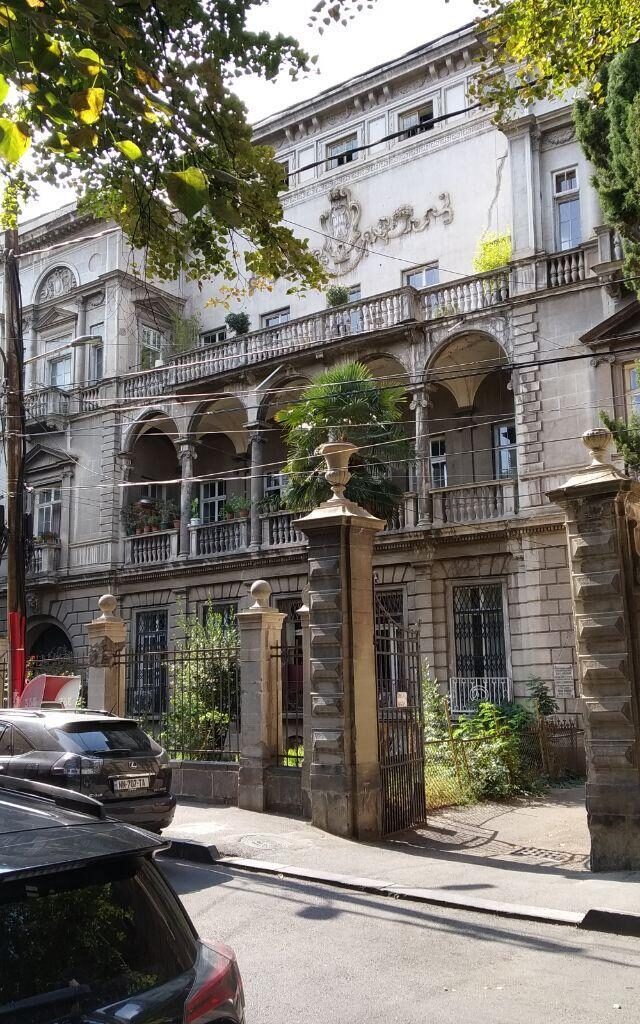 Quest details
Quest language: ENGLISH
Approximate duration: 2 hours
Approximate distance: ~2 km
Difficulty level: Moderate. Suitable for children 10+
Starting point: Tbilisi City Assembly building on Liberty Square
Number of participants: up to 4
Quest price:
25 GEL for 1 person
30 GEL for 2 persons
35 GEL for 3 persons
40 GEL for 4 persons
When to Quest: anytime during the day
---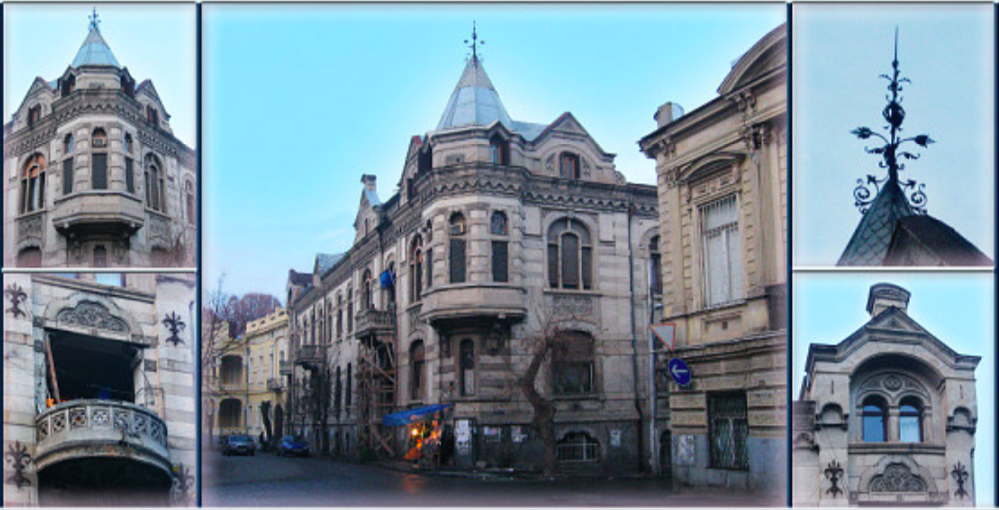 Quest Instructions
Receive a link to the Quest and open it on your mobile device.
Go to the indicated starting point location.
Follow instructions and start Quest-ing.
Find clues by answering the questions.
Some answers will require close attention to your surroundings, some answers are hidden in the texts preceding the question.
Pay attention to details!
Make notes of your answers, as some of them will come in handy.
You can also use an audio version by tapping on the "Play" button (instead of reading the text).
Make sure your smartphone is charged and connected to the internet and you may want to have a headphones.
---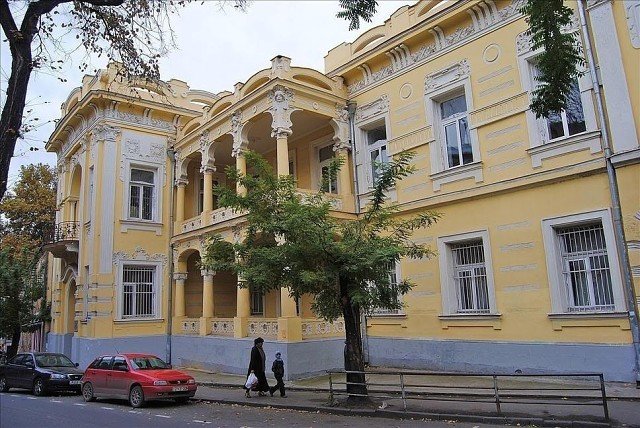 Highlights
Century-old houses of Sololaki
"Italian Villa"
Tiflis Gentlemen's Club
Beria's Cadillac
Fight of two architects
Siemens brothers
Love and crime stories
---
Stories of Sololaki
The Georgian capital's rich inhabitants of the second half of the 19th century competed against each other over who could build the most beautiful and extraordinary town house.
Because of their money and enthusiasm for new trends in architecture a unique style evolved – "Caucasus Modern". And Sololaki district is a true gem of that style.
Most houses were planned and built for two main functions: living and letting. The first floors were let for commercial purposes, while the second floor was used for private accommodation.
Take this walking tour through Sololaki and take part in our quest, while learning fascinating stories, and legends along the way!
The Stories of Sololaki Quest is also a great activity to do with kids. Enjoy quality family time while your children learn skills like following instructions and navigation. The puzzles will develop their problem solving abilities. Finding clues helps with resilience and observational ability. It's a perfect weekend activity.
---
Send Quest Request
---
How it works
More questions? Read below for more details, or contact us and we'll get back to you ASAP!
---
Frequently Asked Questions
Why should I do a self-guided walking tour instead of a guided one?
While guided tours are certainly fun and informative, a self-guided walking tour has several benefits:
First, it costs less.
Second, it provides flexibility. You can start the Quest on any day and at any time that is convenient for you. If your plans change or the weather turns, you can reschedule without hassle. You don't have to book a tour at a specific time, just go when you want!
Thirdly, you can go at your own pace. On a self-guided tour, you're not locked into the route, and you don't have to keep up with the group. You can race through the Quest, or go at a leisurely pace. You can stop for a detour, to get a coffee or go shopping. We love the flexibility of a self-guided tour and think you will too!
What should I bring on my Quest?
You don't need much to Quest. Just bring your smartphone or tablet connected to the internet.
We also recommend:
Weather appropriate gear. Tbilisi sun can be fierce, so bring water, a hat, sunglasses and sunscreen for hot weather. Tbilisi weather can also change faster than you can say 'four seasons in one day' so a jacket might be a good idea too. Just check the forecast.
Comfortable walking shoes. You're on a walking tour after all, and you don't want your poor feet to be worn out halfway through. 
Can children go on the Quest?
Absolutely! Geotrend prides itself on creating a family-friendly experience that is both enjoyable and educational. Children will learn essential skills like navigation, following directions and problem solving. They will be exposed to history, culture, art, architecture and food in a fun and interesting way. Keep in mind that the Quests involve between 2-4 kilometers of walking and that small children may need help. Of course children should always be accompanied by a responsible adult.
Where do I start my Quest?
Each Quest starts in a central location which is easy to reach by public transport or car. Just check the Quest page and/or email from our manager for the start point before you embark and plan to meet your friends or family there.
How difficult are the puzzles to solve?
The puzzle difficulty varies depending on the Quest you complete, so check the product page for details. Most of our Quests are designed to be only mildly challenging for the average adult. If you are interested in a very challenging Quest, or an easy one for small children, please express your interest by emailing us at [email protected]
How long will the Quest take?
This really depends on how fast you want to go. The front of each Quest tour page have an estimated time, based on an average pace. But you can race through the Quest if you like, or spend all day on it, stopping along the way as you like.
Do the surprise locations pay Geotrend to be involved?
No they do not. Venues are chosen by our team for their quality, vibe and proximity to the Quest route. Geotrend does not accept payment from the venues. If you would like to talk to us about becoming a location partner, please get in touch with us.
Can I do your Quest as a race with my friends?
Of course! If you would like to set up a friendly competition, all you have to do is order selected Quest tour links based on 4 participants per one tour link scheme, arrange teams and a start time, and go! The first group to solve the puzzle and reach the final destination wins! 😉
What if I can't find the answer to a clue?
If you are having trouble finding or solving a clue, we encourage you to keep trying! Use all your resources – search the Internet or ask passers-by for help. If you are truly stuck, don't panic! Our most difficult questions have a "Hint" option at the top of a question page.
What if a clue has been removed, is under construction or is otherwise unavailable?
Since Tbilisi is an ever-changing landscape, this indeed may happen. You can just enter any answer, press "Next" and move along to the next clue. Please let us know so we can update the Quest if necessary.
What if my surprise destination venue is not available?
Although we try to ensure availability, sometimes the venues are full, booked for a private function or are closed for another reason and do not inform us. But don't despair, you can always visit another time, on the same terms. We encourage you to be flexible and try another venue in the vicinity. Tbilisi is full of amazing places. Just try one!
---
---