More and more international airline companies are launching direct flights to Georgia. Regular flights are operated throughout the year, with more seasonal flights being added to Georgia's Black Sea coast, to Batumi.
As of November 2019 there are three low-cost budget airlines operating in Georgia – Ryanair and WizzAir flies to and from Kutaisi; and MyWay Airlines services Tbilisi. More international flights to Georgia are available by major world airlines. Local Georgian Airways also flies to and from number of international destinations.
Domestic flights are operated by Georgian Airways and Vanilla Sky companies. Read more about domestic flights and airports in Georgia.
Georgia International airports
Georgia has 3 international airports: in the capital city Tbilisi, in Kutaisi and in Batumi. All three airports have a connection to public transport services (i.e. buses and taxis). There is a scheduled fast train from Tbilisi airport to the Tbilisi railway station in the city center.
Tbilisi international airport is just outside of Georgian capital, about 35-40 minutes from the city center. Commute from Tbilisi airport is possible by means of regular bus (#37); by fast train*; or by airport taxi.
Other airport services include: car rental, mobile phone activation (local sim-card purchase) and money exchange. A tourist information booth is also available inside the Arrivals Hall.
* Fast train connects Tbilisi central train station with Tbilisi airport. It runs twice a day:
1) Tbilisi-Airport: departs at 7:50 am – arrives at 8:25 am
    Airport-Tbilisi: departs at 8:35 am – arrives at 9:10 am
2) Tbilisi-Airport: departs at 4:55 pm – arrives at 5:30 pm
     Airport-Tbilisi: departs at 5:40 pm – arrives at 6:15 pm
Direct flights to Tbilisi international airport
Direct flights are available from many European and Asian cities: Amsterdam, Astana, Athens, Baku, Barcelona, Bologna, Budapest, Doha, Dubai, Frankfurt, Istanbul, Kiev, London, Milan, Minsk, Moscow, Munich, Riga, Rome, Saint Petersburg, Sharjah, Tashkent, Tel-Aviv, Tehran, Vienna, Warsaw, Yerevan, etc.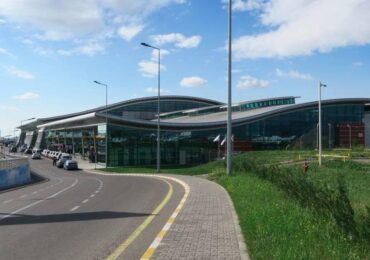 Авиакомпании, выполняющие рейсы в Тбилиси:
Aeroflot
Aegean Airlines
airBaltic
Air Astana
Air France
Arkia
Austrian Airlines
Azerbaijan Airlines
Belavia
Emirates
EL AL Israel Airlines
Georgian Airways
Gulf Air
Israir
KLM
Kuwait Airways
LOT
Lufthansa
MyWay Airlines
Pegasus Airlines
Qatar Airways
Ryanair
S7 Airlines
Scat Airlines
Turkish Airlines
Ukraine International
Ural Airlines
Uzbekistan Airways
Международный аэропорт Кутаиси находится, примерно, в 30 минутах езды от центра Кутаиси. Добраться до центра города можно на автобусах, микроавтобусах или такси. Другие услуги включают в себя: обмен денег, прокат автомобилей, питание.
Direct flights to Kutaisi international airport
Direct flights to Kutaisi are available from Aktau, Berlin, Budapest, Dortmund, Katowice, Kiev, Larnaca, London, Moscow, Memmingen, Thessaloniki, Vilnus, Warsaw, etc.
Airlines that fly to Kutaisi:
Ryanair
S7 Airlines
Scat Airlines
Ukraine International
Ural Airlines
Vanilla Sky
Wizz Air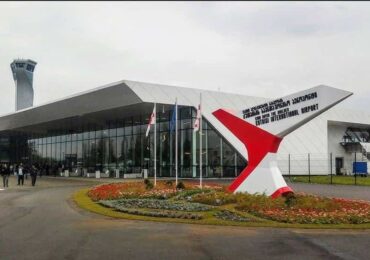 Международный аэропорт Батуми находится примерно в 10 минутах езды от центра города на такси. Муниципальный автобус № 10 останавливается прямо перед терминалом прибытия аэропорта.
Прямые рейсы в международный аэропорт Батуми
Прямые рейсы в Батуми возможны из Дубая, Стамбула, Киева, Минска, Москвы, Тель-Авива.
Авиакомпании, выполняющие рейсы в Батуми:
Belavia
Emirates
EL AL
Georgian Airways
S7 Airlines
Turkish Airlines
Vanilla Sky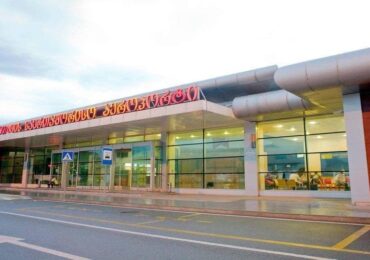 Domestic flights and airports in Georgia
Apart from three major international airports in Tbilisi, Kutaisi and Batumi there are several smaller airfields that operate on local flight options. Whilst Georgian Airways connect Tbilisi and Batumi, a smaller company called Vanilla Sky runs regular flights between Tbilisi, Batumi, Kutaisi, Mestia and Ambrolauri.
Tbilisi (Natakhtari) airport is located some 40-minutes' drive from the city. The following flight options are available from here:
Natakhtari – Mestia (Svaneti region)
Natakhtari – Kutaisi (Imererti region)
Natakhtari – Batumi (Adjara region)
Natakhtari – Ambrolauri (Racha region)