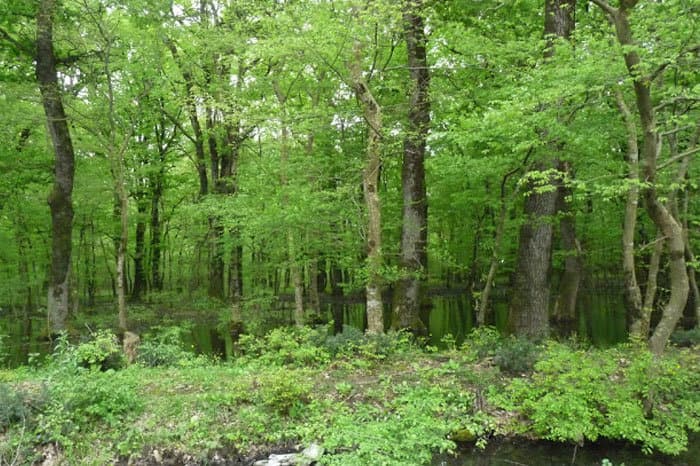 Supportare Ajameti
In linea con i nostri continui sforzi per rendere tutte le operazioni Geotrend ecologiche, rispettose dell'ambiente e in modo responsabile per i viaggi, siamo lieti di annunciare questo annuncio.
A partire dal 2019, stanzeremo parte del nostro reddito derivante dai tour in Georgia al progetto gestito da Treepex nel nostro paese. Che è – Riabilitazione delle querce georgiane nelle aree protette di Ajameti.
Quindi, ogni volta che prenoti uno dei nostri tour per piccoli gruppi, ti mostri un viaggiatore responsabile in Georgia e ci aiuti a contribuire alla conservazione di una delle tante incredibili riserve naturali nel nostro paese.
Ajameti Managed Reserve is located 230 km away from Tbilisi,  the capital of Georgia and it was formed as a strict nature reserve in 1946 to preserve rare and relict Imeretian Oak and Zelkova trees. The famous oaks of Ajameti are ancient natural treasures, with some of the trees being over 250 years old.
In Ajameti Protected Areas we are planting and rehabilitating Georgian Oak (Quercus iberica), Imeretian Oak (Quercus imeretina) and Zelkova (Zelcova carpinifolia), the latter two species are endemic and endangered species and member of the Red List of Georgia.